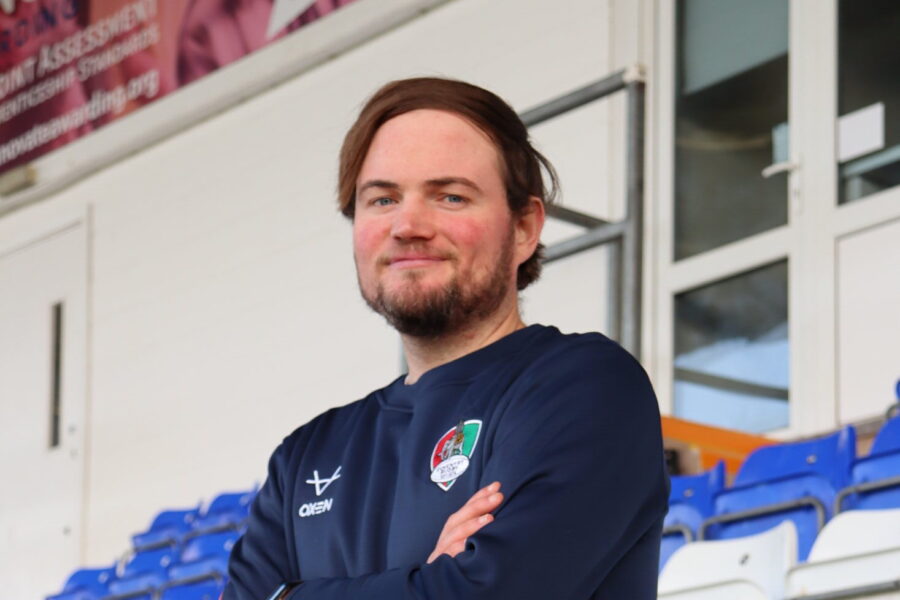 Coventry Rugby is thrilled to announce the appointment of new Backs Coach, Ed Robinson, with immediate effect.
With the imminent departure of Tony Fenner, who is due to relocate to New Zealand next week, Ed is coming on board to join Alex Rae's coaching staff and oversee the backs department.
Rae is excited for Ed to join the Coventry Rugby family, "We're lucky to be able to move so quickly and bring in Ed into Coventry. He knows the league and has also worked in the premiership and internationally with England. He'll bring a really good work ethic, a hunger to improve players on a daily basis and loads of fresh ideas which is exciting for everyone."
The 29-year-old already has an incredibly impressive CV to rival most, having previously worked under Eddie Jones as England skills coach, as well as premiership coaching experience with Wasps. Robinson is no stranger to the Championship, having spent time as part of the Jersey Reds coaching team.
Ed explained, "The opportunity to develop myself as a coach and help the team here is perfect" when asked why this particular challenge tickled his fancy for the next stage in an already illustrious career.
Son of former England and Scotland boss Andy, Robinson has further experience at the likes of Rotherham Titans, Clifton and Loughborough University.
Everyone at Coventry Rugby would like to give a very warm welcome to Ed, and we look forward to seeing what he can bring to the club.