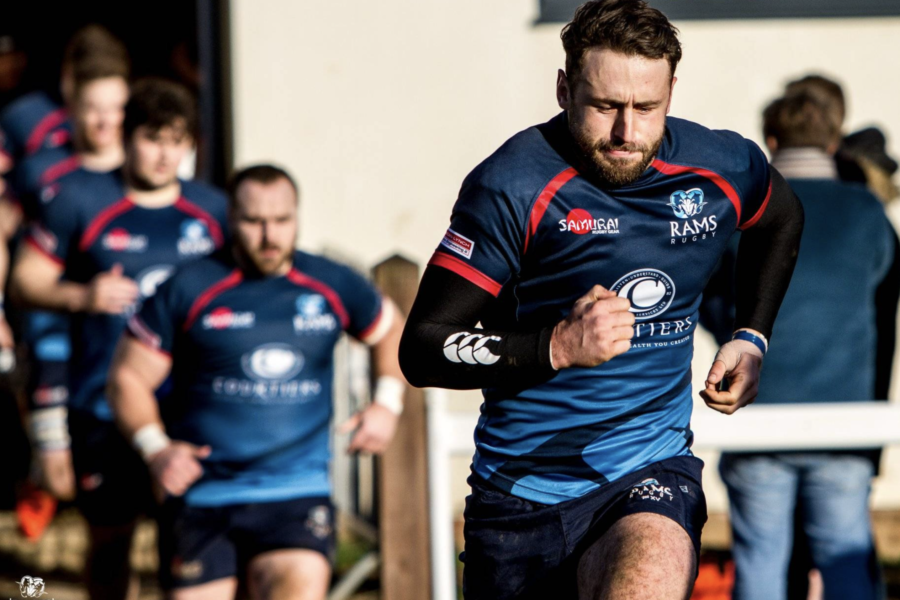 A day full of rugby is set to take place at Butts Park Arena on the 13th November 2021. Coventry will be kicking off the festivities at 3.00 pm in a friendly against Rams Rugby. The Rams are currently one of the promotion favourites in National League 1.
Director of Rugby Rowland Winter commented that he has been "really impressed with Rams over the last few years, they have been playing great rugby and leading the way in National One since their promotion". The friendly will be followed by a live viewing of England vs Australia at 5:30 pm.
Winter continued "this gives us a great opportunity to get more quality game time in a period where the scheduling means we have two weeks without a fixture. We also have a few senior players coming back from injury who need time to work their way back to the team. It is an exciting opportunity for our young players who have been working hard to develop whilst on loan, and they are keen for an opportunity to wear the Coventry shirt and show what they can do. "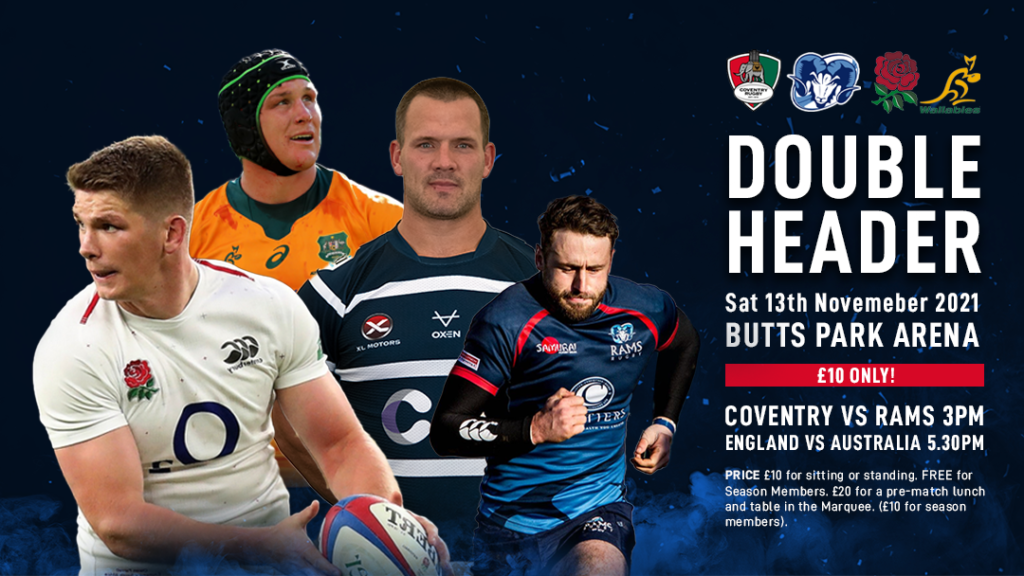 LUNCH OFFER!
We are also offering lunch in the Marquee before the game for only £20!
The lunch will be a wholesome pie and chips perfect for these colder winter days. The offer includes premium seats in the XL Motor Stand to watch the game from. Alternatively, you can watch from the comfort of your table in the warmth of the Marquee which has fabulous pitch views and a private bar!
You can book this offer online here.
PRICES AND BOOKING
£10 for all tickets, inclusive of the England vs Australia live stream afterwards. Tickets are available here.
£20 per person for pre-match lunch in the marquee – inclusive of premium seats to watch the game from.You can book this offer online here.
FREE entry for season members or the option to pay an additional £10 for the marquee offering. (To claim this offer email loshea@coventryrugby.co.uk). If you are an AskewsPlatinum Season Member, the Askews suite will be open with the bar but no food will be provided.
Coventry Rugby vs Rams Rugby
12.00pm: Gates open
12.00-1.00pm: Those taking us up for the lunch offer, please arrive in the Marquee between 12-1 pm as lunch will be served from 1 pm onwards.
3:00 pm: Coventry vs Rams Kick-Off
5:30 pm: England vs Australia live stream.