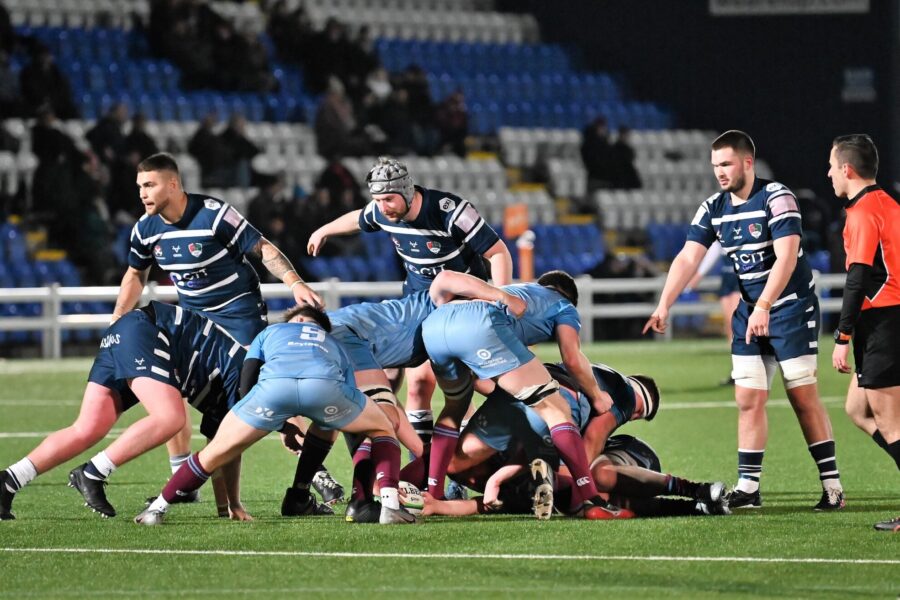 The youngsters of Coventry Rugby put the bow on the Gift to the Community fixture with their impressive performance against the RAF on Wednesday evening. The fixture was free to attend and 1400+ braved the cold to witness Coventry Rugby's brightest future stars.
The evening kicked off with Coventry's Community department leading a kid's activity session on the pitch before the game. Jordon Poole, Senitiki Nayalo, Tony Fenner, Jonathan Kpoku, Rhys Thomas, Adam Peters, Jake Bridges, Suva Ma'asi and Forwards Coach, Alex Rae were some of the first team members who helped run the show. The Community department even managed to still put on their weekly 50+ Walking Rugby session at the same time.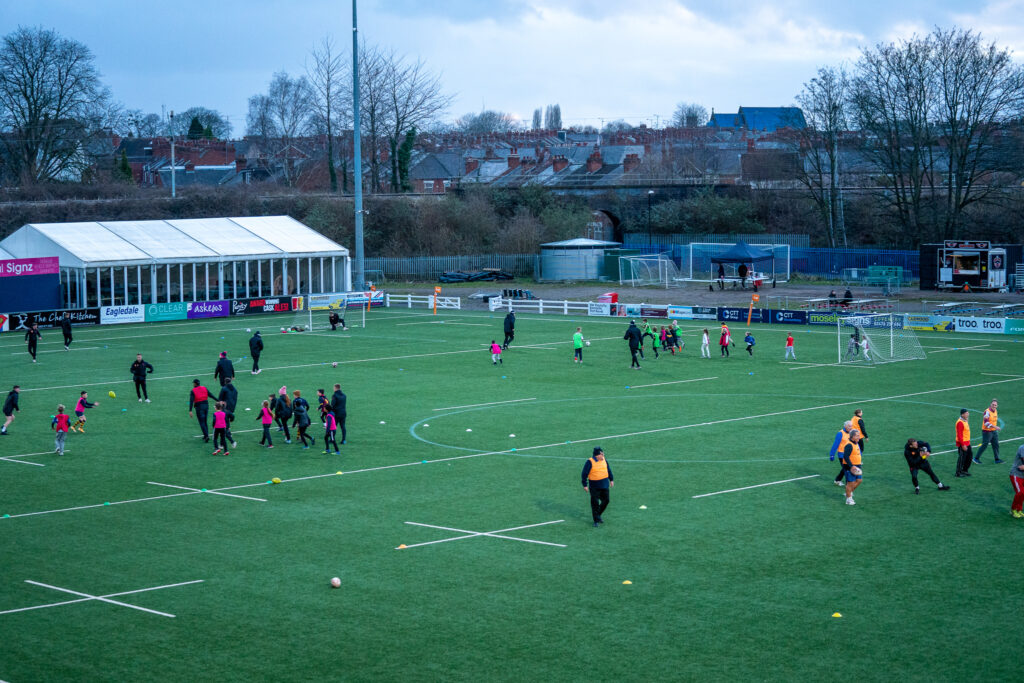 Both teams then took the field to warm up and not long after, the game was underway. A large number of the Cov team was made up of Coventry Rugby's Senior Academy and Coventry Moulton Academy players; with the oldest Coventry player on the field being 21. The young pups held their own against a Senior RAF starting XV and saw an entertaining 80 minutes with the lead change hands numerous times.
In the end, the RAF won by just one point after Coventry gave away a penalty right under the posts. The showcase was a perfect illumination of the talent in Coventry Rugby's pathway programmes with the Senior Academy players stepping up to take a leadership role.
Take a look at all of Coventry's trys below…