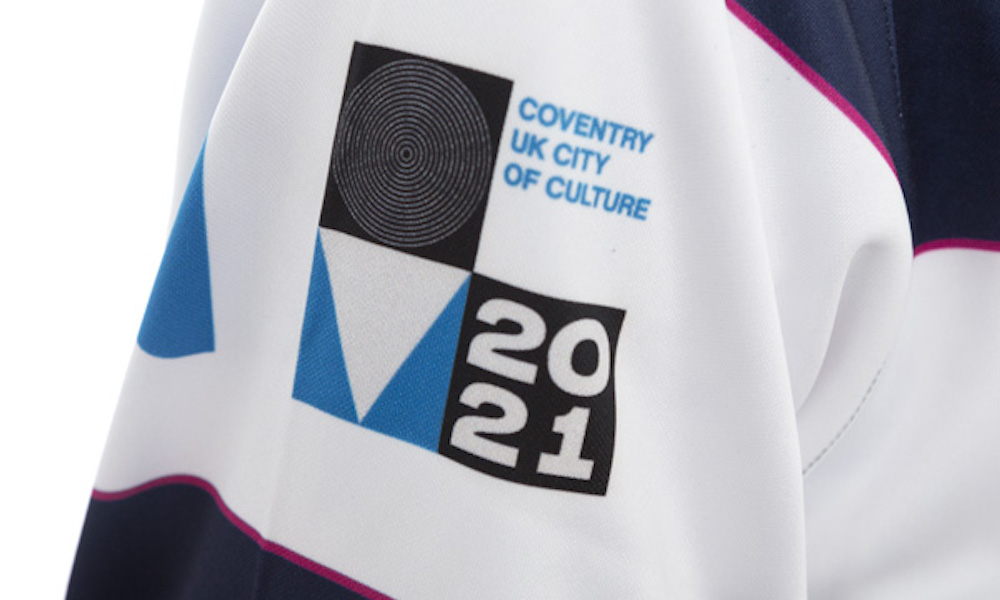 Coventry Rugby and Coventry City of Culture Trust have announced a new partnership agreement for the 2020/21 rugby season.
For the rugby club this partnership is an ideal opportunity to introduce itself to a wider audience, while for Coventry City of Culture it presents a unmatchable opportunity to collaborate with one of the city's most historic sports clubs.
Coventry Rugby has been representing the city with pride on the rugby fields of England since 1874 and is one of the most recognised clubs anywhere in rugby union. In recent years the club has gone from strength-to-strength, rising from 33rd in the league pyramid to 16th in the space of just four seasons.
The club's management is increasing its commitment to using Butts Park Arena and the power of sport to engage the whole community to improve health and well-being, regardless of someone's age, gender, ethnicity and experience.
The partnership with Coventry City of Culture Trust – whose logo will be on the right sleeve of the club's playing shirts throughout 2020/21 – will give a unique opportunity to engage with a wider audience, according to Managing Director Nick Johnston.
"We're delighted to have partnered with Coventry City of Culture Trust," he said. "The bid to win the title was ambitious and exciting and it reflects the club's standing that the City of Culture's management has chosen to work with us over the next 12 months.
"We're looking forward to working together."
Coventry is UK City of Culture 2021. For a whole year, Coventry will celebrate its story with events, music, dance, theatre, and large-scale spectacle. As well as these big celebrations, Coventry will show its unexpected side, with opportunities for everyone to get involved across every ward of the city.
"Our year as UK City of Culture will celebrate the people and stories of our city," says Martin Sutherland, Chief Executive of Coventry City of Culture Trust.
"It will encourage everyone to imagine a more positive future, to build communities and shout loudly about all that is great about Coventry. Our success will be made possible through imaginative partnerships with organisations such as Coventry Rugby. So, I am delighted that we are working together in this way."
For more information head to coventry2021.co.uk