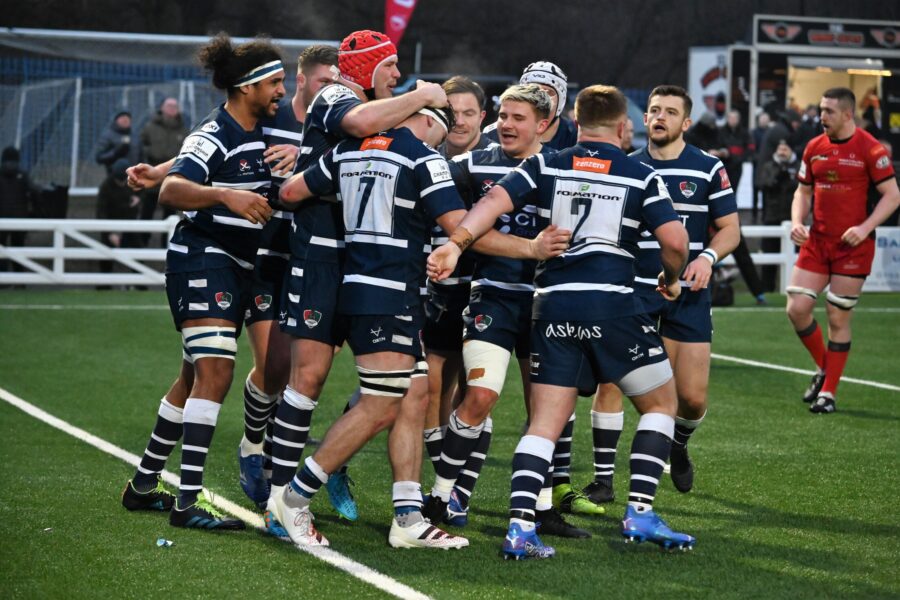 Rowland Winter has named the Coventry team to face Ealing Trailfinders in Championship Round 15 (22nd January 2022, KO 3.00 pm, Trailfinders Sports Club). It will be the second time the team have faced the West London side during this campaign – the only team that has beaten Coventry on home ground so far this season.
Four changes to the starting XV and six changes to the bench have been made in total to this weekends lineup. Winter has commented the following:
"We are unfortunately without Jon Kpoku and Joe Snow who both suffered season-ending injuries last week against Hartpury, both players are big losses to the team. Adam Peters is also unavailable due to the injury he picked up last week, but we expect him back to full training next week and he should be available against Pirates.
It's great to be able to welcome Luc Jeannot, Fred Betteridge, Suva Ma'asi and Tom Griffiths back to the squad after injuries and COVID had ruled them out of the last couple of weeks. At scrum-half, we are grateful to Dragons for allowing Dan Babos to join us for the next block of games, which helps cover the loss of Joe in the short term.
We were disappointed with how the game went earlier in the season against Ealing and we want to show a better account of ourselves on Saturday. We expect a tough, physical game but we are excited about the challenge."
Not joining us in London? You can follow the game online via our Twitter feed (@CoventryRugby).
#ComeOnCov
Ealing Trailfinders vs Coventry Rugby
Butts Park Arena
Saturday, January 15th, 2022.
Kick-off 3.00 pm
15 Tom Curtis; 14 Rob Stevenson; 13 Andy Forsyth; 12 Will Owen; 11 Rob Knox; 10 Tony Fenner; 09 Josh Barton; 01 Toby Trinder, 02 Jordon Poole, 03 Phil Boulton, 04 James Tyas, 05 Nile Dacres, 06 Fred Betteridge, 07 Josh Bainbridge, 08 Ryan Burrows (C).
16 Suva Ma'asi, 17 Luc Jeannot, 18 Will Hurd, 19 Max Williams, 20 Tom Ball, 21 Dan Babos, 22 Evan Mitchell, 23 Tom Griffiths.