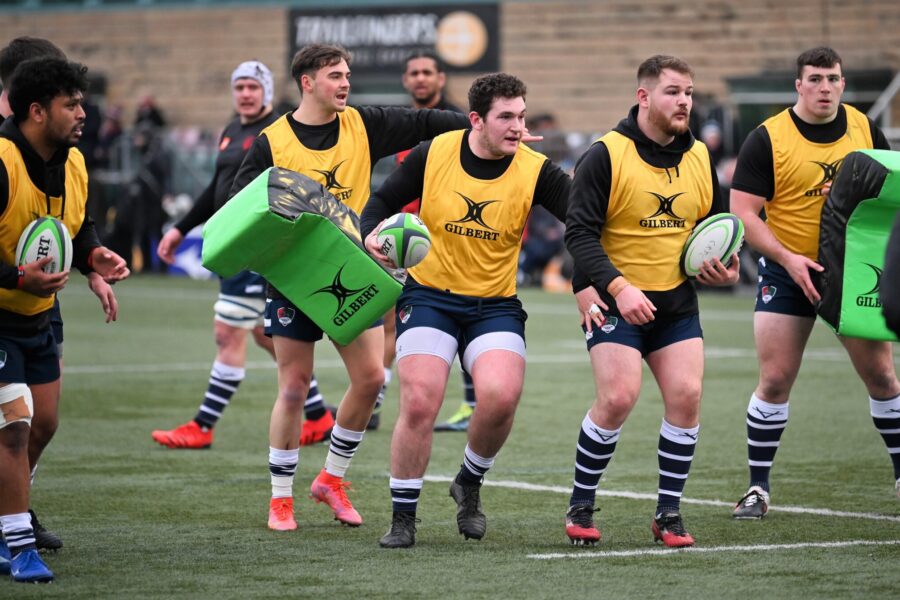 Rowland Winter has named the Coventry team to face Cornish Pirates in Championship Round 16 (29th January 2022, KO 3.00 pm, Butts Park Arena). It will be the second time Coventry have faced the Cornish side during this league campaign but failed to leave Round 6 victorious. Winter has made two changes to the starting XV and five changes to the bench in comparison to last weeks line up and look to have more success on home ground.
Last week Coventry faced Ealing Trailfinders and encountered more injuries ruling out Suva Ma'asi (broken jaw) and Phil Boulton (dislocated wrist) from consideration. Director of Rugby Rowland Winter doesn't expect either player to play again this season. The pair join Joe Snow (knee), Jon Kpoku (hamstring), Tom Emery (shoulder), Rhys Thomas (peck) and Ben Meakin (elbow) who are all out of action for the rest of this league campaign.
Regarding injury returns, Senitki Nayalo makes his return after four months out due to injury. Although he will be called to play in Army fixtures in the coming months, Winter comments "it's great to have him back involved". Nayalo will wear shirt number 20 this weekend against Pirates and look to get game time from the bench.
Adam Peters returns to the back row this weekend after being forced to miss the Ealing Trailfinders fixture after picking up a small injury in the previous week. Fred Betteridge – from Coventry's Senior Academy, moves to the bench after stepping up to cover number 6 last week.
To cover Phil Boulton, Matt Johnson (prop) from Exeter Chiefs has joined the team on dual registration until the end of the season. Johnson will make his debut for Coventry, starting this weekend at tighthead.
Will Hurd and Dan Richardson are both required by the Tigers for this weekend, which allows for Senior Academy prop Jake Bridges to make way into the matchday squad. Bridges looks to make his debut for Coventry from the bench.
Please be aware that there are roadworks on Butts Road, so we advise getting here early to avoid traffic. For those that wish to get here early and keep out of the warm, we are hosting a 'Winter Warmer' one-course hearty pie, chips and peas with private use of the Millerchip suite until kick-off. There will also be a chance to interact with players during your lunch and ask questions via a Q&A. Tickets are £25 click here to purchase. If you've already brought your ticket and wish to upgrade, please call the office today on 02476 231 001, the upgrade will cost £12 for non-members and Coventry members and £10 for Blue+White members.
If you're unable to join us at Butts Park Arena, there will be BBC CWR radio commentary via the BBC Sport website or app or you can follow updates via our live Twitter feed (@CoventryRugby).
#ComeOnCov
Coventry Rugby vs Cornish Pirates
Butts Park Arena
Saturday, January 29th, 2022.
Kick-off 3.00 pm
15 Tom Curtis; 14 Rob Stevenson; 13 Andy Forsyth; 12 Will Owen; 11 Rob Knox; 10 Tony Fenner; 09 Josh Barton; 01 Toby Trinder, 02 Jordon Poole, 03 Matt Johnston, 04 James Tyas, 05 Nile Dacres, 06 Adam Peters, 07 Josh Bainbridge, 08 Ryan Burrows (C).
16 Joe Richardson, 17 Luc Jeannot, 18 Jake Bridges, 19 Fred Betteridge, 20 Senitki Nayalo, 21 Dan Babos, 22 Evan Mitchell, 23 Connor Doherty.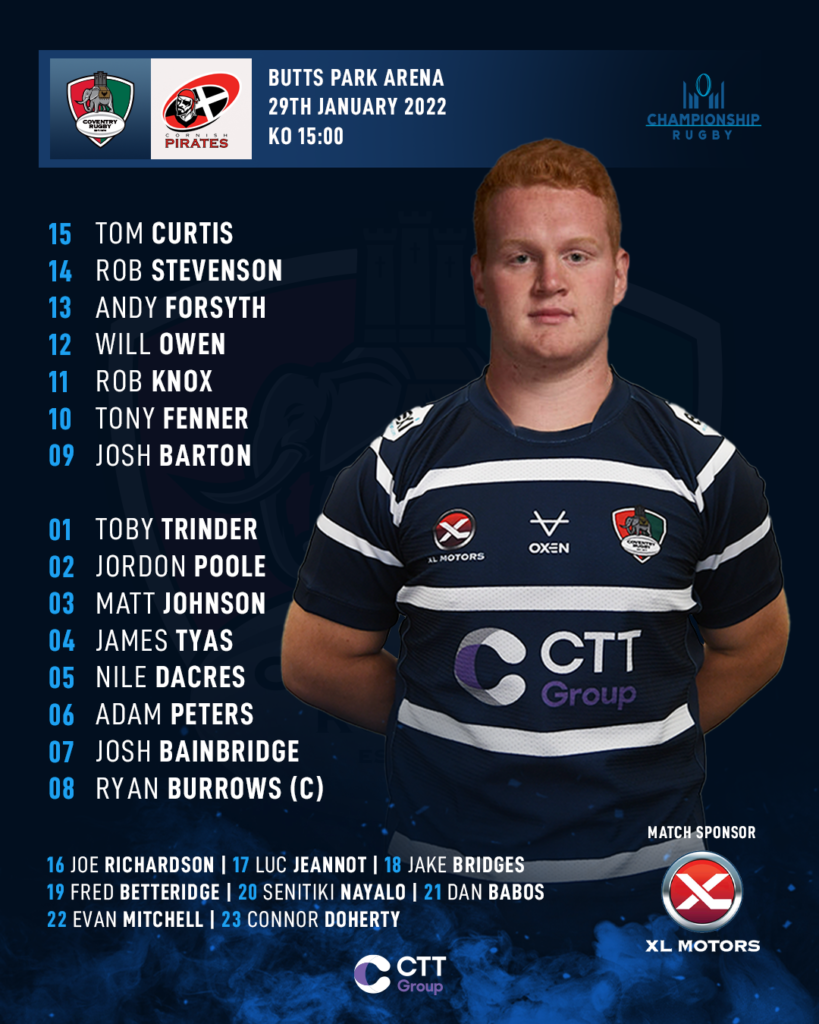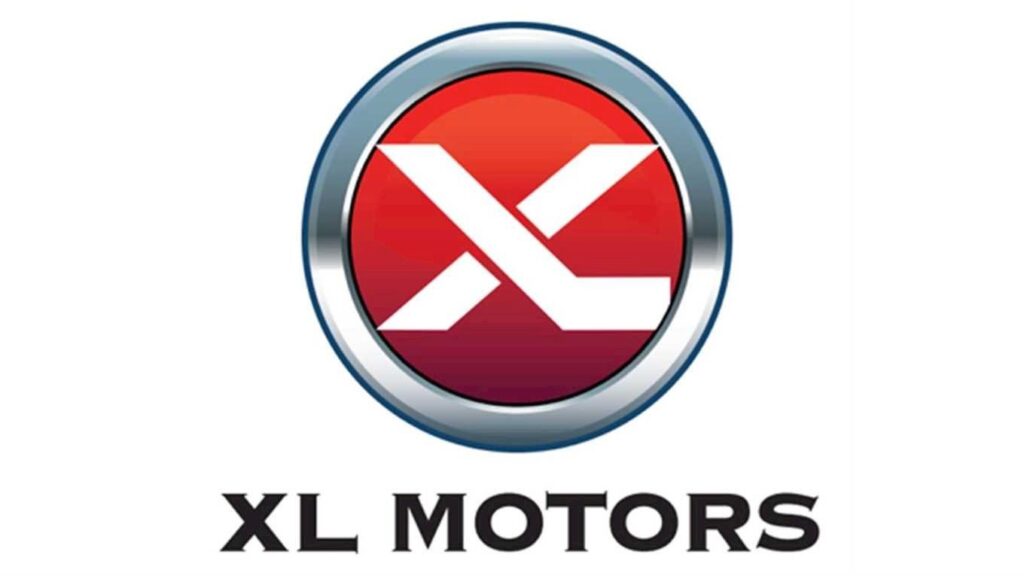 Thank you to XL Motors for sponsoring the match.