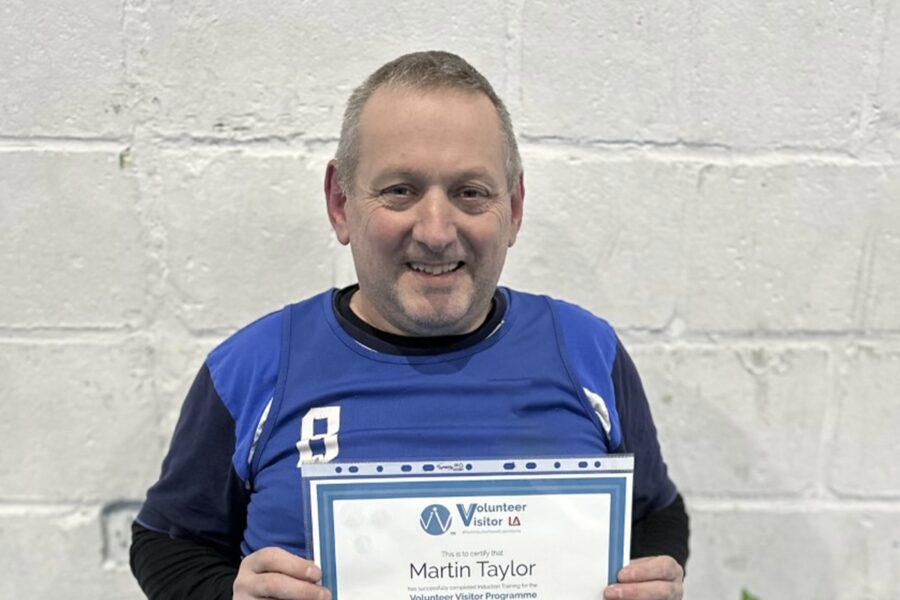 Written by Mandip Sehmi
Congratulations to Martin Taylor on officially qualifying for the Limbless Association's Volunteer Visitor Programme. As one of our own Wheelchair Rugby players at Coventry Stampede, Martin had to go through a rigorous selection process and training to qualify for his new role where he will help people who have also suffered from limb loss. 
Martin speaking about his new role:
"I have been an amputee for 23 years and faced a lot of challenges on my own without support, I would like to share my experiences with other amputees and support them through the LA Volunteer Visitor programme. The LA mission is to ensure that 'No amputee need cope alone'. Three years after my amputation I wanted to get active. I trained and achieved my ACU road race licence and started racing, in 2007 I returned to banger racing for the Coventry Avengers. In 2013 I started playing wheelchair basketball for the Coventry Crusaders and in 2019 I discovered wheelchair rugby with Coventry Stampede."
Head Coach Mandip Sehmi added: "Martin is a great asset to our team. He is a warm, friendly person and his selfless nature makes him perfect for his new role with the Limbless Association. I'm certain he will help others who have gone through these life changing moments, gain confidence and become active in their lives again. I hope some of them will be encouraged to join our team."
Coventry Rugby Foundation has continued to provide adaptive forms of rugby for our community, ensuring everyone has the opportunity to enjoy the sport, regardless of their ability.
Get involved!
You don't have to be a wheelchair user to play wheelchair rugby, any form of physical impairment can qualify for the sport, including limb loss like Martin. Please contact head coach Mandip Sehmi for more details msehmi@coventryrugby.co.uk
The club is also seeking sponsorship support, if you or your company could help, please get in touch!
#Lifebeyondlimbloss