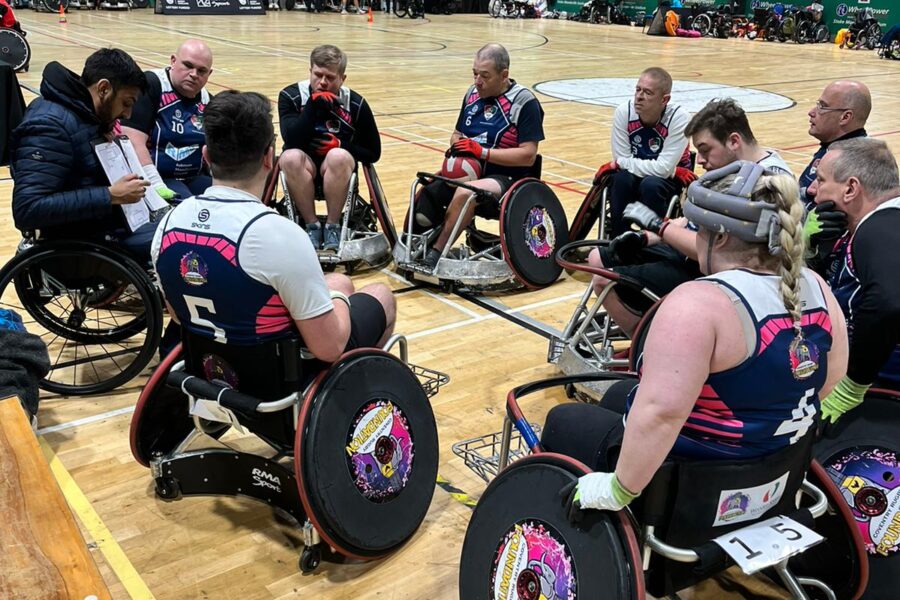 Do you have a disability? Want to develop skills, have fun and socialise? Give wheelchair rugby a try…
Coventry Stampede is Coventry Rugby's official wheelchair rugby team. Many just come and take part for fun but the Stampede also competes in League fixtures, most recently finishing joint second in the GBWR 2021 Championship.
The Head-Coach and Team Manager, Mandip Sehmi has extensive experience with the sport. Sehmi has gone to the Paralympics to compete and also holds three gold medals from the European Championships.
The Stampede is running taster sessions throughout March and April for those who wish to give wheelchair rugby a try. The sessions are free to attend.
When? 10th, 17th, 24th, 31st March and 7th, 14th April
What time? 7-8pm
Where? The Sports Connexion Leamington Road, Coventry CV8 3FL
Who? The sessions are for people with disabilities who are 12 years and over (Please note: Under 18 years will need a parent/legal guardian to complete an activity consent form).
What do you need? All equipment, including a rugby wheelchair, is provided for the session, just bring some water to drink!
For more information and to reserve your place, contact msehmi@coventryrugby.co.uk – Mandip Sehmi, Coventry Stampede Wheelchair Rugby Development Officer.