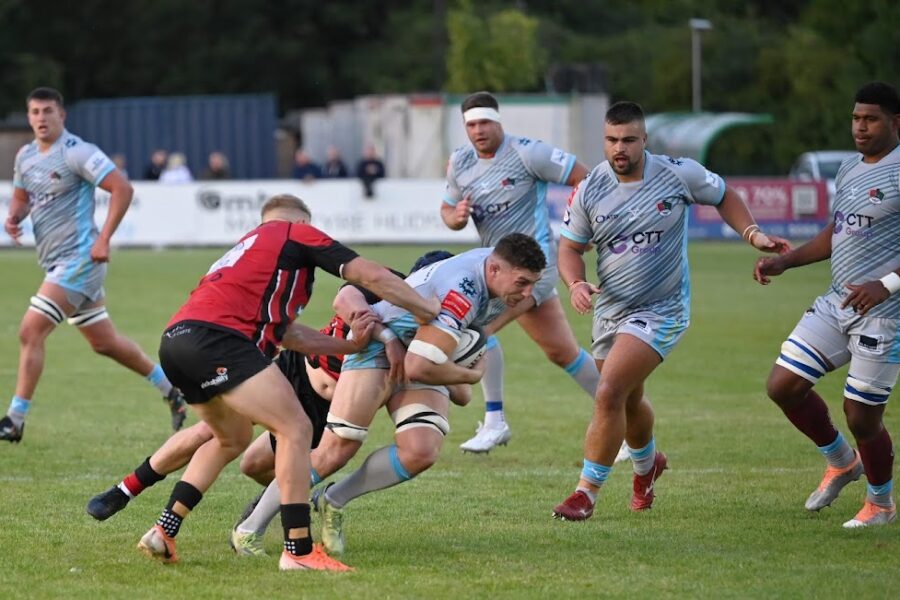 During a tumultuous summer which saw him move house, start a new job and twice criss-cross the Atlantic at short notice, time was something of a blur to Coventry Rugby's Paddy Ryan.
By contrast, the clock in the newly-capped USA flanker's head is now making painfully slow progress towards his new club's much-anticipated cup tie against Premiership giants Saracens on Saturday.
Leaving Ampthill for Cov and returning to professional rugby meant the likeable Irish-born back-rower rearranged his software sales role and relocated from Milton Keynes to the city centre area with his girlfriend Tara.
Unexpectedly he then received a first call-up to the American Eagles training squad, and almost before he knew it the Kildare product was a three-times-capped international with starts at no.7 against Romania, Portugal and Georgia to his name.
When the roller-coaster stopped Ryan returned to the day job at the Butts Park Arena before catching the eye in Cov's impressive warm-up win over Birmingham Moseley last Friday.
Enough excitement for one summer you may think, but instead the former Northampton Academy forward can barely contain the sense of anticipation he is experiencing for his club's Premiership Rugby Cup opener on Saturday.
"It's no exaggeration to say we started prepping for Saracens on the first day we all arrived back for pre-season in June," he says.
"The Premiership Rugby Cup is a great opportunity for us Championship clubs to test ourselves against the best and see how we compete so starting with a game against Saracens is huge for us.
"Even when their internationals are away in the November window and during the Six Nations they are still one of the strongest club sides around.
"The core of their team is with them all year round and they then get boosted when the internationals are back so we know they're a fantastic team to play against no matter when you play them.
"It feels like we've been in pre-season for ever now and all that time we've been looking ahead to this first cup game. It's fair to say we're all ready for it and desperate to show just how much talent we have."
Ryan says Cov's preparation has focused more on their own patterns and less on their opponents than is sometimes the case, but this has nothing to do with the quality of the multiple Premiership and European Cup winners.
"You obviously shouldn't change what you do based on the opponent you're facing – you put the same amount of effort into your preparation, analysis and planning regardless," he says.
"But this week has been slightly different to usual because it's the first game of the season which means we don't have recent Saracens game footage and analysis to look at. That tends to push you towards concentrating your focus even more on yourselves.
"People have told me about Coventry playing the full Saracens side when they were in the Championship three years ago but our club has come on loads since then. We finished third last season and now want to build on that; to be honest that game is in the past."
Ryan laughs when telling the tale of his previous experience of his new home ground.
He says: "After being in Northampton's academy then with Cornish Pirates during COVID I was at Ampthill for two seasons and during that time I got sent off while playing at the Butts!
"But I haven't just got bad memories of Cov as I had four or five games for the club on loan from Northampton during the club's promotion season from National One which I really enjoyed.
"I also have a connection with (head coach) Alex (Rae) from playing under him at Bedford as a loan player and after Cov thrashed us at Ampthill towards the end of last season playing some really exciting rugby I was keen to join him here when the chance arose."
Buy tickets to Coventry Rugby v Saracens here.