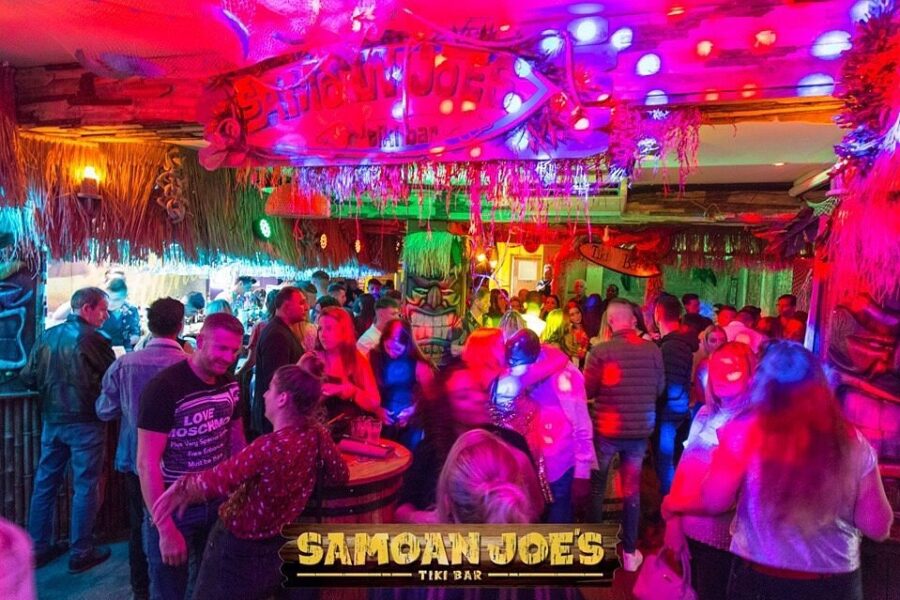 Coventry Rugby and local nightclub Samoan Joe's have teamed up to create the rugby event of the summer… PARTY ON THE PITCH – Social 7's!
On Saturday 30th July 2022, Coventry Rugby will host the inaugural Party on the Pitch Social Sevens tournament sponsored by Samoan Joe's. The tournament will be 12 teams made up of local talent for a 7's tournament unlike any other. With a party atmosphere and post-competition DJ entertainment, everyone is welcome to come along and enjoy some rugby, delicious street food, pitch side bar and one big party on the pitch!
Enjoy a day of sport in the sun, followed by a pulse-raising set by DJ Matt Gannon! If you're not done there; head to the official tournament after-party held at local nightclub Samoan Joe's… the winning team will already be inside enjoying their complimentary table.
Marketing director of Samoan Joe's, Rob Hall, said that he is "Delighted to be working with Coventry Rugby on such a lucrative new event. Having worked closely with the club, when the opportunity came about to bring our party to yours it was a no brainer."
If you are interested in booking in a team of 12 for the competition, you better be quick! To compete in the tournament, it will cost £10 per player or £120 per team. Contact us via email at dlewis@coventryrugby.co.uk or call 07538771224.
We would love to see as many spectators on the sidelines to enjoy the sun, food, activities and atmosphere! You can pre-book your spectator's tickets for just £3 per adult and U16s go free. Get your tickets online here.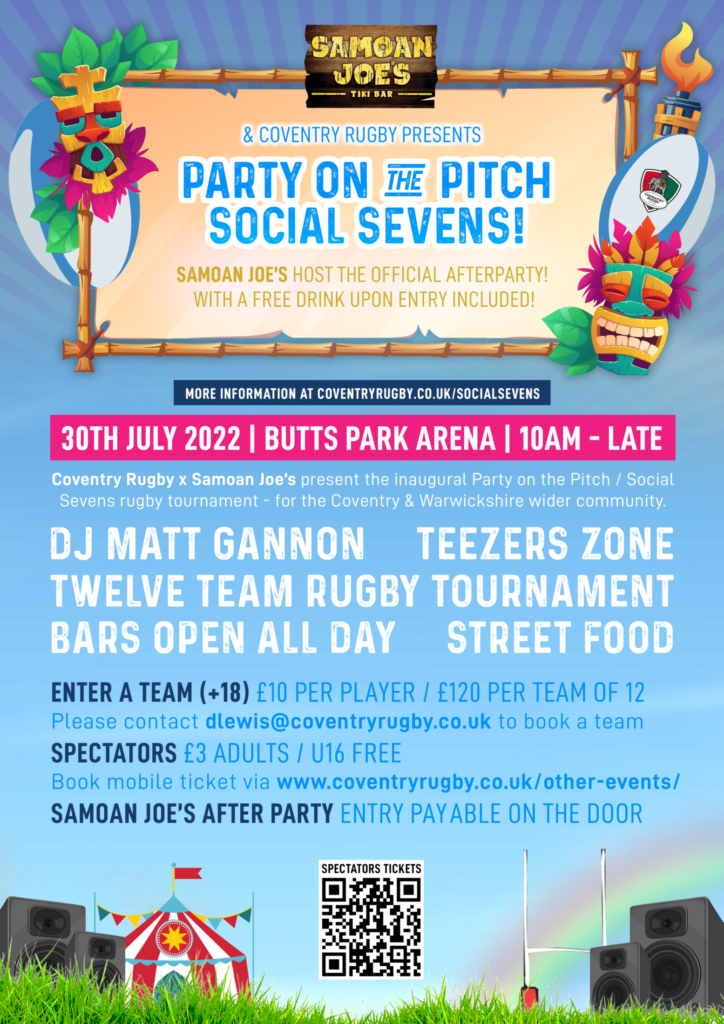 Please find the details and running order below:
Date Saturday 30th July
-12 teams (first come first served in regards to confirmation). Please provide your own kit and team name (be inventive).
-12 players per squad.
-4 groups of 3 teams.
-Knock out rounds of SF and F.
-Bottom team of each group enter a 4 team challenge that will be kept secret.
-This competition is a senior men's competition for 18+years. Any age can enter the venue on the day but under 18's cannot play.
-£10 per player (includes entry and post rugby entertainment).
-£3 entry tickets for non-players (includes post rugby entertainment).
Provided by Coventry Rugby X Samoan Joe's:
-Players area to foam roll, stretch and access to physio beds.
-We will provide team bases (gazebo's)
-Showers are available for players.
-Music played throughout the day as well PA match announcements.
-Post rugby entertainment – DJ Matt Gannon on the pitch. (Party on the pitch).
-Pitch side bar.
-Food vans pitch side – food available to purchase.
Winning Team package:
Champions T shirts*
Table at Samoan Joe's on Saturday 30th July
Trophy and medals
Free entry into the 2023 competition
Bragging rights!
*To be confirmed
Running order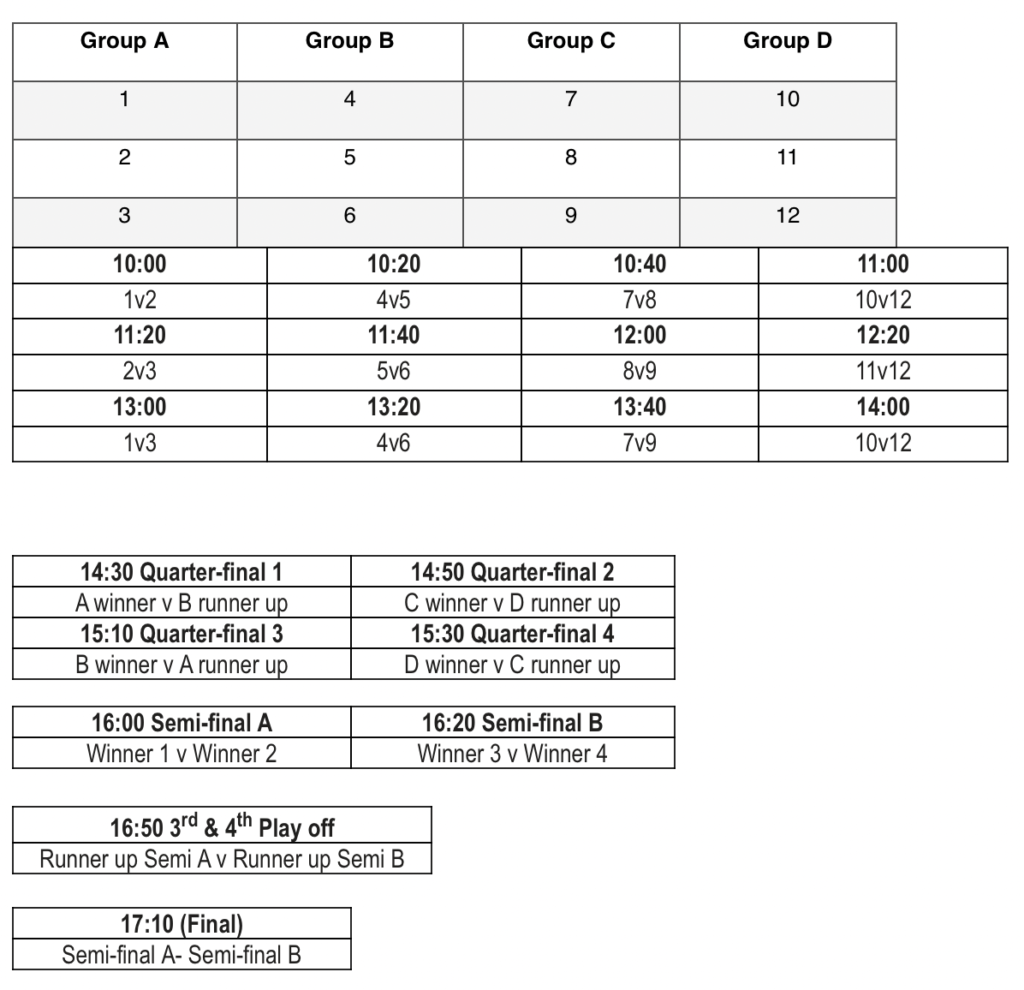 Tournament Rules and Regulations
1. All group games to be played at Coventry RFC, Butts Park Arena, CV1 3GE
2. Games will be 7 minutes each way with a half time of 1 minute. (Final will be 10-minute halves)
3. Playing rules shall be those of the Rugby Union Laws.
4. Each team should provide a touch judge for each game.
5. It is recommended that squads be restricted to 12 players; with unlimited rolling substitutions.
6. In league games, a win is worth two points and a draw, one point.
In the event of a tie in any group, the team with the greatest points difference will be the
winners. In the event of a further tie, the team scoring the most points will be declared winners.
Any further tie will be adjudicated by the organizers, whose decision will be final.
7. The Club cannot be held responsible for loss or damaged of belongings on the property.
8. Please be punctual. The success of the competition depends upon it. Failure to arrive on the pitch at the allocated kick off time will result in the opposition claiming 2 points.
Report to the organisers on arrival, at least 30 minutes before your first game.
Players will arrive ready as the pressure of changing facilities is limited.
Squad must be named a week prior to the tournament. Failure in doing so could can lead to disqualification.
If you have any questions or would like to confirm a team, please email me at dlewis@coventryrugby.co.uk or call on 07538771224.