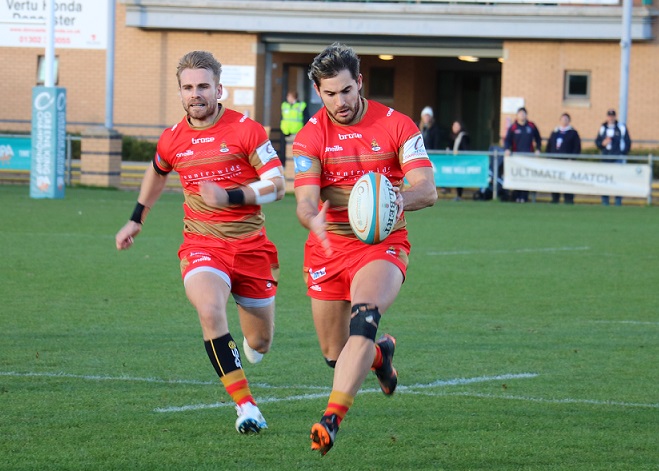 Max Trimble in action at Doncaster (pic: Nick Meredith)
Cov's leading try-scorer Max Trimble spoke to BBC C&W's Alec Blackman about this week's final home game of the season against Nottingham.
"At the tail-end of the season we're keen to get more wins on the board and we're one win, one draw and one loss against them this season so it would be good to finish on top.
"They're a good side who like us play a lot of rugby. It should be a good game like the others including the tight one at Christmas which ended as a draw have been."
Watch more of Max's interview below:
To view all Coventry Rugby's video content subscribe to You Tube channel Coventry Rugby 1874.