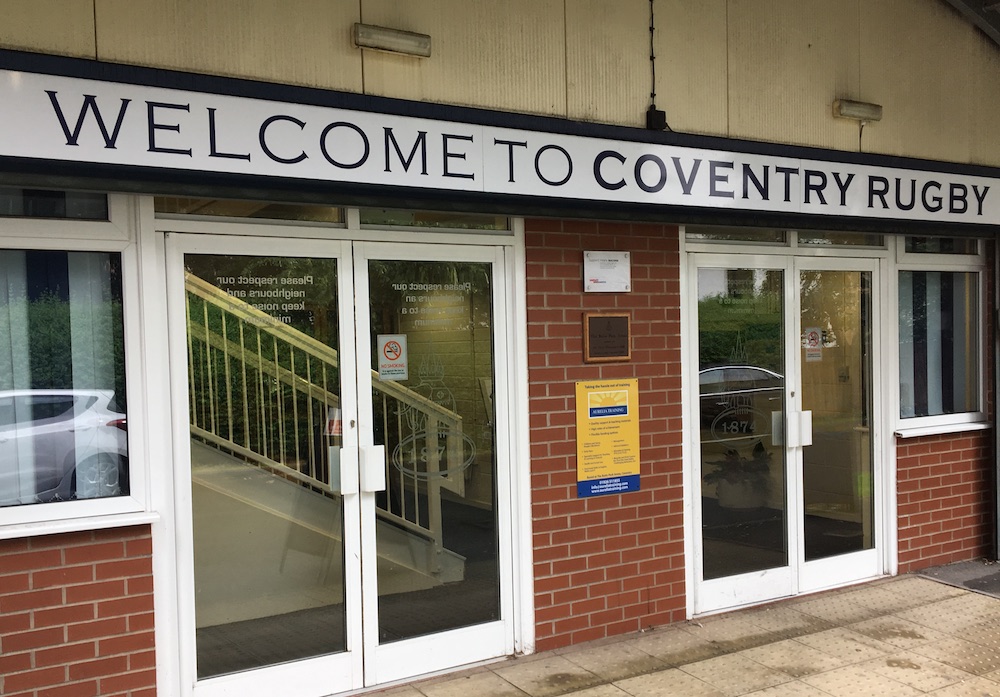 The Coventry Rugby management has noted today's announcement by the UK government regarding the latest regulations about coronavirus restrictions and would like to bring all our supporters and customers up to date.
Season Tickets and the Championship campaign
We are waiting for information from the RFU with regard to the start of the 2020/21 Championship season. Obviously today's announcement means that there will be no crowds in sports venues for the time being, but with no start date to the Championship season we are not able to fully assess any immediate implications.
We proactively included contingencies within the Season Ticket package which were announced at the start of the summer – head to www.coventryrugby.co.uk/seasontickets for more details. We do call on the UK government to take into account the differing requirements of clubs lower down the sporting pyramid, such as the ability for social distancing, impact on the broader community (eg numbers of people on local transport), and the impact on our very future if we are forced to play matches without ticket receipts or ancillary spend. We know we are not alone and that clubs across the country across a variety of sports are in a similar position.
We have been developing our match day protocols and are asking Coventry City Council to help us complete this process so we can be ready to host crowds as soon as we are able to.
It is also essential now that sports clubs and hospitality venues have additional support from the government to help keep our staff employed and minimise the effects of lost revenues which these new regulations will have, especially if they are in place for a number of months. We also believe that insurance companies should be obligated to pay out on their business interruption policies when they include relevant notifiable illness clauses.
Pitch bookings
Outside organised sport remains unaffected by the latest announcement and our pitch remains available for bookings for club training and matches. Contact Elizabeth Martin for more details via emartin@coventryrugby.co.uk 
Sunday Lunches and club opening
We are not affected by the tightening of restrictions in the hospitality sector – we have been covid-secure throughout, our staff have been wearing masks at every Sunday Lunch event, we have socially distanced tables, have been collecting names and contact details as part of the booking process, and are following best practice for cashless payments and staggered arrival times. We will therefore be continuing what has been a very popular series of events for the foreseeable future, with Sunday Lunches this weekend (September 27th) and then into October and beyond. We do ask all visitors to respect the latest regulations regarding the wearing of masks while on site, unless when you are seated at a table.
The club will also remain open on Monday afternoons for in-person shop sales.
We wish all of our supporters, visitors and friends the very best of health during these continued uncertain times.