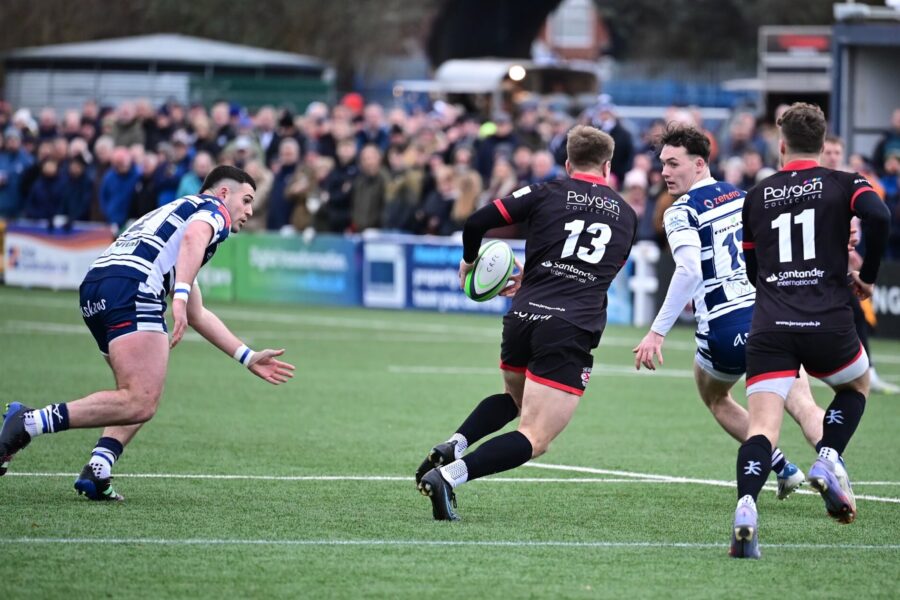 There may be no Championship opener against Jersey Reds this weekend but Coventry Rugby will still today make the journey to the island as originally planned.
Last season's Championship winners abruptly ceased trading at the end of September after running out of funds following the loss of an investor.
As a result, English rugby's second tier will operate without relegation this season while the surviving 11 clubs all lose one important set of matchday revenues.
Plenty of column inches have since been filled with comment on the Jersey Government's role in supporting the Reds.
But according to Coventry Rugby chief exec Nick Johnston it is the human side of this sporting disaster that has convinced the blue-and-whites to fly to the island.
"We could claim through insurance and get some money back but we felt it was more important to go out there and help the amateur club Jersey RFC who are unconnected to the Reds get back on their feet," he said.
"Working alongside one of our partners – Simon Martin – and his company Food Heroes, we collectively want to demonstrate our commitment to the very best of rugby's values by supporting the sport in Jersey in the light of what's happened.
"The amateur club, who use the same ground that the Reds were based at, don't have a sponsor for their match against Salisbury (2.30pm kick off) so Food Heroes and Coventry Rugby will jointly be covering that.
"Our plan is – with the agreement of Jersey RFC – that Food Heroes will send a specialist truck across to the ground that sells food to raise funds to support them.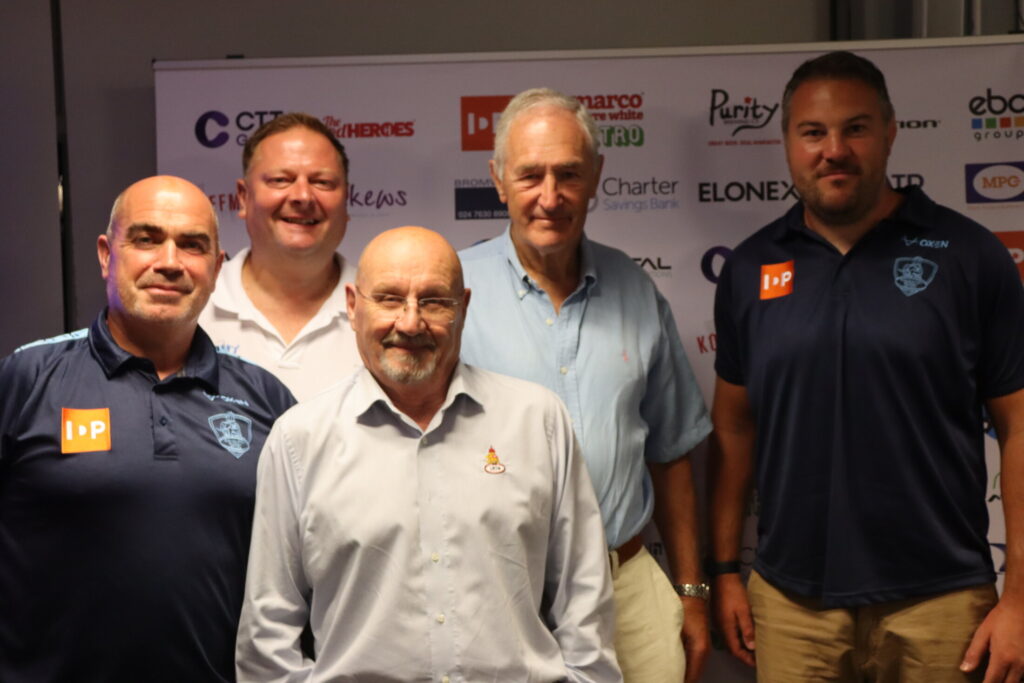 "Simon's business is also providing all the food for Jersey's match day hospitality offering free of charge and lunch will be available for visiting fans from the Marco Pierre White retro airstream at the ground.
"We want to support the amateur rugby club and therefore plan to run a position-specific master class for Jersey's male and female mini and juniors at their ground after we finish our session late on Saturday morning.
"Obviously our squad will also train and prepare for the game against Caldy the following week and they will do a Friday session.
"We will also have some social time when we interact with our commercial partners and supporters."
Food Heroes MD Simon Martin, who is also a former Cov player, said for him the decision to support Cov making the trip was very straightforward.
"Rugby is everything for me and Coventry is very important to my family and lots of my friends," he said.
"People have spent good money on going across to Jersey. Putting something on for them while also giving back to rugby and to the amateur club in Jersey means a lot to me. There is no angle for us other than that."
Coventry head coach Alex Rae enjoyed spells as both player and coach at Jersey. He echoed the sentiment that his club should do their bit to support rugby on the island following the loss of their professional team.
"We're still going over to Jersey and we'll use that as an opportunity to spend some time together bonding and also having time with the fans," he said.
"We'll be making the best of a terrible situation, doing some training and preparing for our next match.
"The amateur team over there are playing so we'll go and support them and give a bit back to the rugby community."