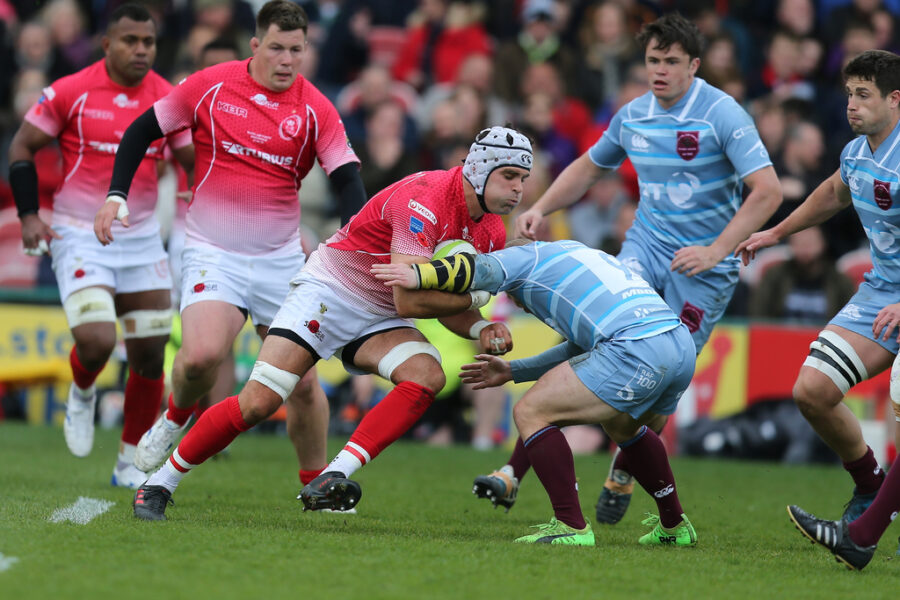 Coventry Rugby have added the RAF and ARMY to their first-team fixture list, for this 2021/22 season.
February and March will see two additional games in Coventry's playing schedule, as Butts Park Arena is proud to welcome two of our nation's forces teams in the Royal Air Force and Army Rugby Union outfits. These fixtures will compliment an exciting end to the Championship Rugby calendar
This month, we host the RAF men's side on Wednesday 23rd at 7.45pm. As a gift to the community, this fixture will be free entry. We would like to welcome as many people down to Butts Park as possible to see what is sure to be a mid-week showstopper! Everyone will need to order a complimentary ticket online or collect a free paper ticket at the gate on the day. Season ticket holders will still have access to their usual seat by using their regular ticket.
Having been crowned the inter-service champions back in 2018 after beating both the Army and Navy – the RAF are looking to build on their success this year. The 23rd of Feb will no doubt be the perfect opportunity for their side to put together what they have been working hard on in training, and potentially blood any new talent among their ranks.
The fixture against the Army will take place in March. Excitingly, this game will provide an extra Saturday of entertainment here at the BPA. On the 5th at 3pm, for just £5 (£3 for u16s) you can bear witness to an onslaught of talent as a showdown of high-quality rugby takes place between your Coventry team and the best our Servicemen heroes have to offer.
Whilst not only providing mouth-watering contests here at the BPA, these games will also serve as great preparation for the two team's head-to-head clash at Kingsholm Stadium on the 26th March.
Wednesday 23rd February 2022 – Coventry Rugby vs RAF @7.45pm
Saturday 5th March 2022 – Coventry Rugby vs ARMY @3pm
Buy your tickets here.
Photo Credit:
Creator: Alligin Photography / © Lee Crabb | Credit: Army Rugby Union / © Lee CrabbCopyright: Alligin Photography / © Lee Crabb