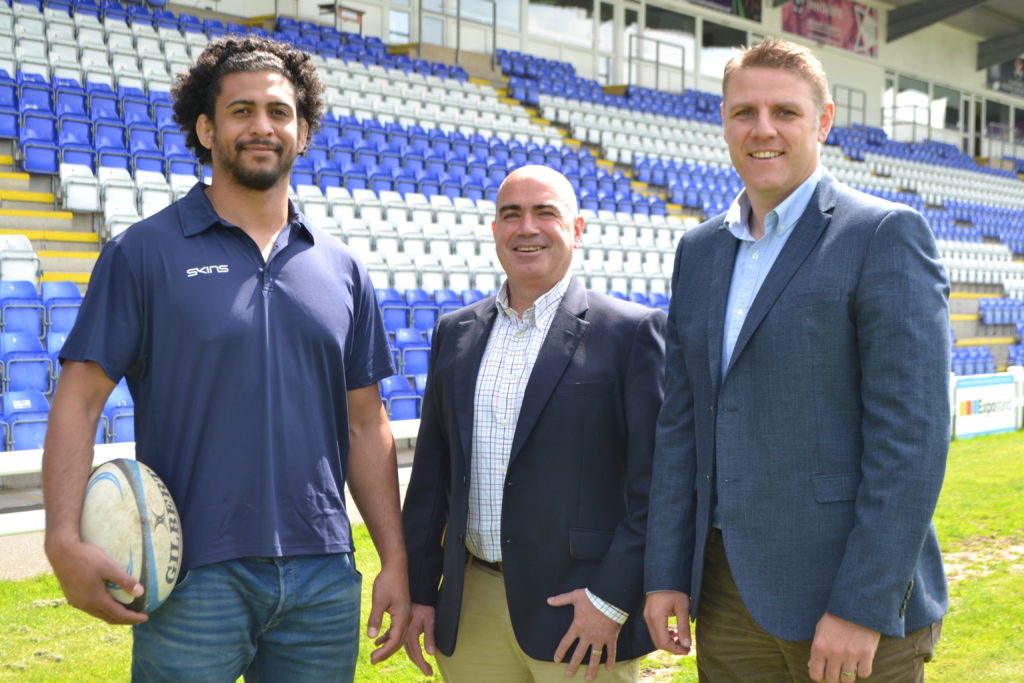 Coventry Rugby has today announced a significant new partnership with SKINS Teamwear, who have signed a three-year deal to become the club's Official Teamwear Provider.
This is the first professional club partnership for SKINS Teamwear, who have built an outstanding reputation for the quality of their apparel across a range of sports.
SKINS Teamwear has grown from its roots in pushing the boundaries of technology and compression – working with researchers and sports medicine practitioners from across the globe – to hone its product offering with a number of different teams, including Ultimate Rugby Sevens.
Coventry Rugby will be utilising all areas of this experience and expertise with a cutting-edge range of playing and training wear, along with compression garments and stylish leisurewear for players and supporters alike.
Coventry Rugby's new look – which will retain the traditional blue and white hoops – will be unveiled later in the summer and will be available to order ahead of the 2019/20 season.
Managing Director Nick Johnston says that this new partnership can make a significant difference to Coventry Rugby.
"SKINS Teamwear makes a cutting-edge product and we're delighted to be their lead partner as they move into professional rugby," he said. "They are well known and respected for their compression garments, but the SKINS Teamwear playing range is equally impressive and I believe that our players and supporters alike will appreciate the quality.
"Now that we have re-established ourselves in the Championship over the past season we are now looking to improve in all areas to be challenging at the top of the table over the next few seasons. Having outstanding playing, training and rehabilitation kit for the players can help us achieve this ambition, and we're looking forward to working with SKINS Teamwear over the foreseeable future."
Gavin Vaughan-Evans, Sales Director for SKINS Teamwear, says that the partnership can be exciting for both club and company.
"We're looking forward to working with Nick and the team at Coventry Rugby," he said. "The club is in a good place and on an upward curve. We were impressed by their plans for the future and believe that Coventry will be a great partner for us. We have worked hard to put together our apparel range for rugby union and can't wait to see the players and supporters wear it in the Championship next season!"
The new playing, training and leisure ranges will be unveiled later in the summer.
For more information about SKINS Teamwear visit skinsteamwear.net