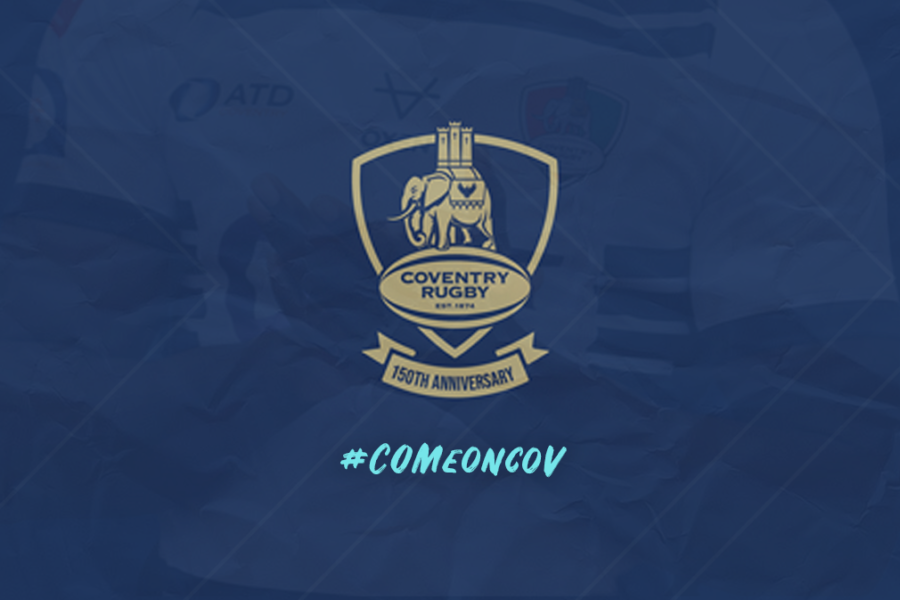 Plans for Coventry Rugby's 150th anniversary season will be revealed at a much-anticipated launch event held at the Butts Park Arena on Thursday September 7th at 7.30pm.
Anyone interested in knowing more about the West Midlands' highest-ranked rugby club, then potentially getting involved in the programme of events that celebrates the club's landmark are warmly encouraged to join current and former players, supporters and sponsors at the launch.
Chairman Jon Sharp's welcome address will include an outline of the club's remarkable turnaround over the last 13 years, its exciting plans and how the 150th anniversary season is integral to building a sustainable long-term future.
Former England full back and club President Peter Rossborough, who played 368 times for his hometown club between 1967 and 1982, will then discuss the historical significance of the milestone.
Moving thoughts to the present day, a third locally-born speaker, head coach Alex Rae will talk about Coventry's on-field prospects for the coming season. In particular Alex will explain how his club seeks to build on an outstanding 2022/23 campaign which delivered a highest league finish in the professional era.
Director Simon Martin, who in his role as Managing Director of Food Heroes is one of the club's most important commercial partners, will then update those present on facilities plans for the season. Simon will go on to explain how his business has benefitted from its involvement with Coventry and to outline how other companies can get involved with the 150th anniversary.
Finally Chief Executive Nick Johnston will exclusively reveal the wide-ranging events calendar that forms the nucleus of the anniversary celebrations plus details of some superb 150th anniversary memorabilia. Nick will then outline how and why the club intends to build a legacy from this special season.
Looking ahead to the launch event Mr Sharp said:
"We are thrilled to be launching our 150th season as this achievement places us among a small elite group of high-profile English rugby clubs.
"Lots of time and effort has gone into making this a really memorable season for everyone connected with Cov and we hope the city and wider community really get behind us.
"Those present at the launch will be the first to hear exciting news about high-profile rugby matches, off-field events and some superb merchandise which will commemorate the club's first 150 years and help pave the way to a sustainable and successful future."
To reserve a space at the 150th anniversary launch event please contact ttrinder@coventryrugby.co.ukas soon as possible.