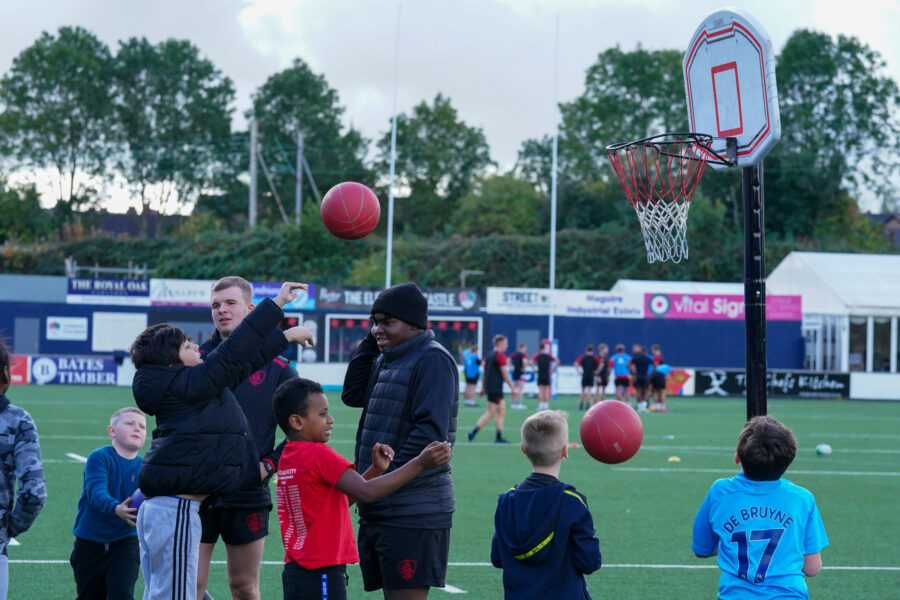 Taking place over the October half-term, Coventry Rugby's Foundation held a three-day multi-sports camp at Butts Park Arena as part of their Project:500 initiative. The scheme launched in 2019 and is designed to give disadvantaged children and young people both activities to keep them fit and healthy over the school holidays in addition to the nutrition from breakfast and hot lunch that they might not otherwise have got. Children are also sent home with one week's worth of food which is calculated on how many parents and siblings the child lives with. The project is sponsored by Charter Savings Bank who helps to fund the project alongside Coventry Rugby Foundation. The food for this camp was generously supplied by Morrisons at a discounted rate.
The children attending the camp are welcomed into the club in the morning for breakfast and are able to choose from a wide variety of cereals and fruits. The day is then split into a variety of different sports games including cricket, basketball, rugby or football – just to name a few. The sports allow the children to learn new skills, socialise with different children and keep active during the half-term. After a morning full of activities, the camp then breaks for a hot lunch followed by fruit and dessert. This nutritionally balanced lunch is catered to the children's dietary requirements and religious beliefs ensuring that everyone is properly fed for the day.
At the end of the three days, the children were sent home with a food parcel supplied by Morrisons along with a goody bag of stuff from Charter Savings Bank and as well a ticket voucher to the Sports and Fireworks event at the beginning of November which was funded by the Coventry Foundation. 
If you are interested in being part of or sponsoring the Project 500 initiative then please email shaynes@coventryrugby.co.uk for more information.