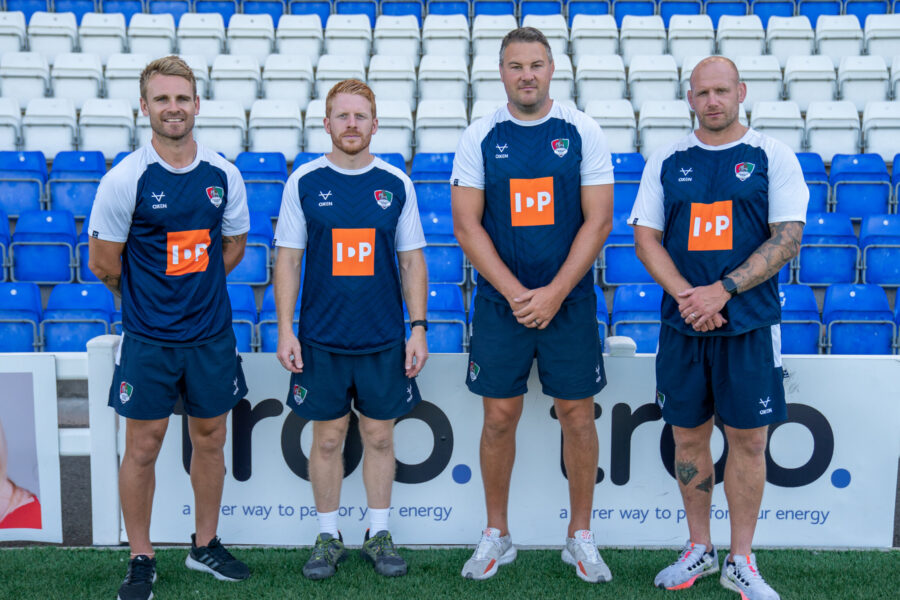 Coventry Rugby is delighted to announce that Head Coach, Alex Rae will be joined by James Scaysbrook and Tony Fenner to make up the coaching team for the 2022/23 season, with Chris Hart alongside them as Head of Performance. Coventry is thrilled to have such an exciting and experienced team of coaches as we look ahead to the future of this great club.
James Scaysbrook joined the club back in 2020, during the much Covid-interupted rugby era . James is set to continue heading up the defence, which was a key factor in the club's successful cup run at the back end of last season, and is excited to be staying at Butts Park to work with an extremely exciting and young squad.
Returning to the Coventry Rugby set-up, is former Coventry player and club legend, Tony Fenner. Fenner has swapped his playing boots for a coach's whistle, and will oversee the backs department.
"We're really happy to have James and Tony as part of the coaching team. First and foremost, they're both really good people who enhance the environment on a daily basis. Secondly, we all work really well together and are excited about the project in front of us and growing together" – Head Coach, Alex Rae.
Chris Hart will take up the role of Head of Performance as we embark on the 2022/23 campaign. Hart, who has been in charge of the Strength and Conditioning department, has been instrumental to the team's progress in recent years, and will look to continue the development of the entire squad in his new role.
"Chris is the final piece to the puzzle of a great coaching team, he works tirelessly to improve every aspect of development within the squad, and I really feel that with Chris, James and Tony we have the right team of people to lead this club in to a bright and exciting future" – Alex Rae.
You can see our coaching team's first game in charge of the new Coventry Rugby squad this Saturday, as we face Welsh side, Merthyr RFC in our opening Pre-Season friendly at Butts Park Arena – get your tickets here.