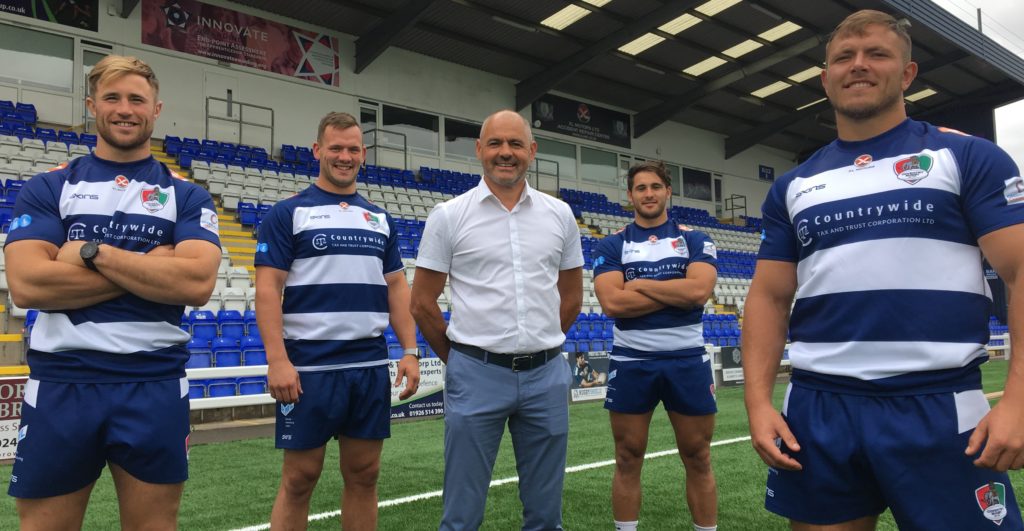 Coventry Rugby and XL Motors have announced an extensive new partnership ahead of the 2019/20 season.
The new deal will see the XL Motors logo on the Coventry Rugby home and away playing shirts and the main stand at Butts Park Arena re-named as the XL Motors Stand, as well as increased pitchside presence in the stadium.
XL Motors has had a long-standing relationship with Coventry Rugby, as it has had with the city as a whole for nearly 30 years as one of the area's leading accident repair centres.
This new partnership marks a significant increase in the commitment from XL Motors, and Managing Director Rob Ally says that it reflects the confidence the company has in the positive steps being taken at Butts Park Arena.
"Coventry Rugby has taken big strides forward over the past couple of years, and we're delighted to be able to agree this new partnership with the club," he said. "it is an exciting time to be a part of the club's journey, with the new pitch being installed, a strong squad put together, and the ambition to bring success to the city.
"We're sure that it will be a season to remember and are looking forward to seeing the club develop in the future."
Coventry Rugby Managing Director Nick Johnston welcomed XL Motors' new partnership.
"We're delighted that XL Motors have extended their partnership with us," he commented.
"It is a clear sign that Rob and his team have the belief that we are heading in the right direction as a club and that they want to be part of our development.
"We want strong and positive relationships with all of the Coventry business community, and this is the latest extended partnership we have agreed over the past couple of months. I'd like to thank XL Motors for their continued support of the club and we're looking forward to working closely with them next season and into the future."
To find out more about XL Motors head to www.xlarc.co.uk