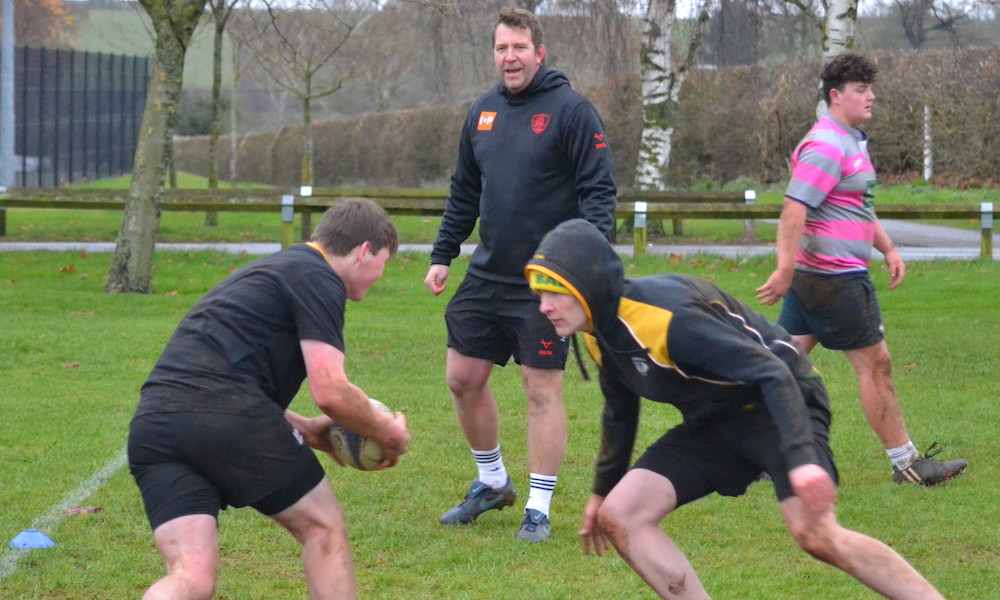 Coventry Rugby and Moulton College have today announced an expansion of their partnership to enable talented young players to continue their progression both on the field and academically once they have left school or college.
This partnership will see undergraduates studying one of the many sports-related post-18 courses receive top class coaching from Coventry Rugby coaches and practitioners during the week, with the College working exclusively with Coventry Rugby for rugby coaching and support. There will also be the opportunity to play for both the College and club during the course of the season.
The partnership comes into effect at the start of the 2021/22 academic year and rugby season and will run in parallel to the existing BTEC programmes for Under-18s at the College.
Applications for the post-18 courses can be made via the usual UCAS processes.
Moulton's track record of developing professional and international players is well known. However, the College's alumni are also renowned for staying within the game at a variety of levels, including playing for clubs lower down the league pyramid.
This means that the extended partnership will not just benefit Coventry Rugby and Moulton, but also the other clubs which players join after they graduate.
"We're really happy to have finalised this expansion to our agreement with Moulton College," says Coventry Rugby's Academy Manager, Ross Stewart. "We've enjoyed working with the College's players over last few months and to be extending this into the post-18 landscape is exciting. It allows us to continue to support a larger number of players in their transition into adult rugby.
"For Coventry Rugby this is a huge statement of intent that we want to develop and support talented young players in their journey, whether that be to professional or grassroots rugby."
Leigh Jones, Head of School for Sport at Moulton College said: "We're really excited to increase the opportunities in rugby to our university level students.
"Our rugby programme for 16-18-year olds has been running successfully for over a decade, and we felt it was the right time to expand the scope of this provision to our university level courses and better support the local community with stronger access to professional sports opportunities."
"It's a big part of the jigsaw for us as we move towards making the club a hub for education and development," added Coventry Rugby Director of Rugby Rowland Winter. "This applies as much for Moulton College as it does for us, and for Coventry Rugby to remodel what we're doing at the club at the moment, and it is an opportunity for us to lead the way going forward."
To find out more about Moulton's wide range of courses head to www.moulton.ac.uk