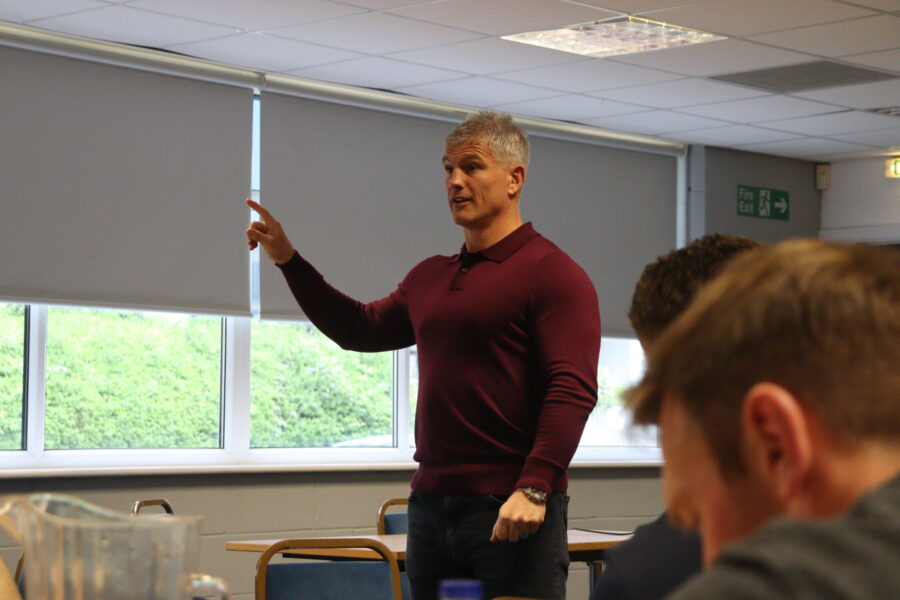 Coventry Rugby is absolutely thrilled to announce a brand new partnership between the club and FutureProof. Founded by former professional athletes and visionary business leaders, FutureProof plugs a widening gap and growing need to support ex-professional sports people find their next career.
Co-founders of Future Proof, Tom May and James Hitchman believe that there is no better time than right now for our players to be preparing for their future.
"FutureProof is pleased to announce an exciting new Partnership with Coventry Rugby Club. We're going to deliver an innovative new programme over the next 12 months which will provide the players with the tools they need to develop themselves off the pitch, ensuring they are best placed to build a sustainable future for themselves.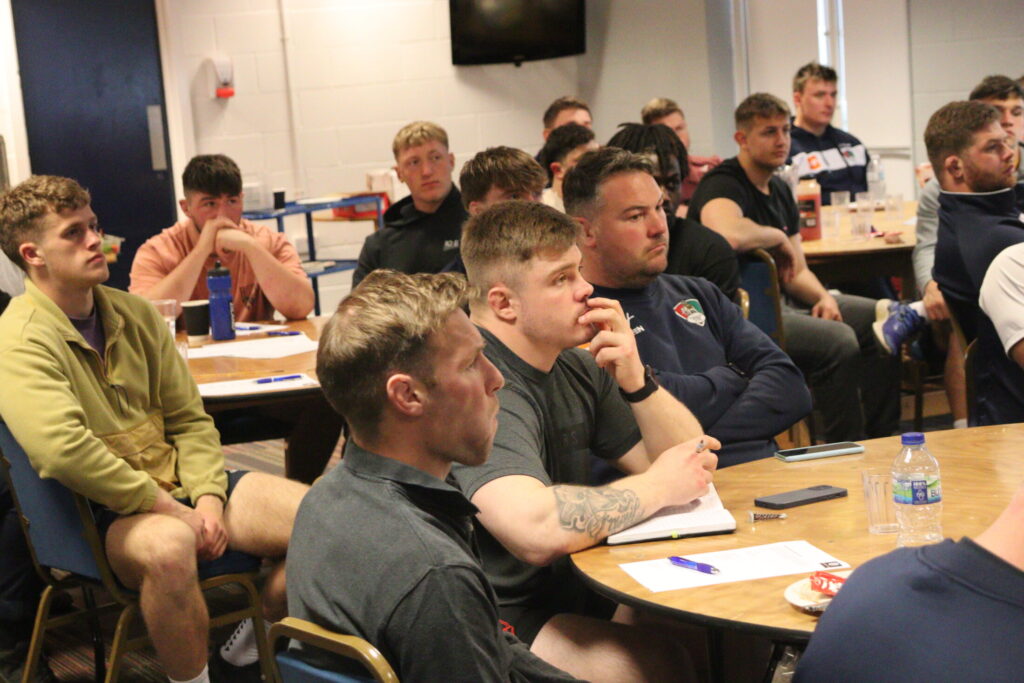 James and Tom visited the club to meet the players and management staff saying "It's clear that the club is going above and beyond in providing players the chance to develop skills outside of the training environment which will allow them to thrive in their future endeavours. We're looking forward to being there for them throughout the journey."
Coventry Rugby CEO Nick Johnson added; "We are a people centric business and are focussed on developing all the great people who work at Coventry Rugby. Investing in our all members of staff in this way demonstrates, that we want to help them be successful on and off the field, which will ensure the club continues to grow and they prosper as individuals by creating a different stimulus outside of the elite sport environment, which we hope will give them a greater balance and exciting opportunities in their lives".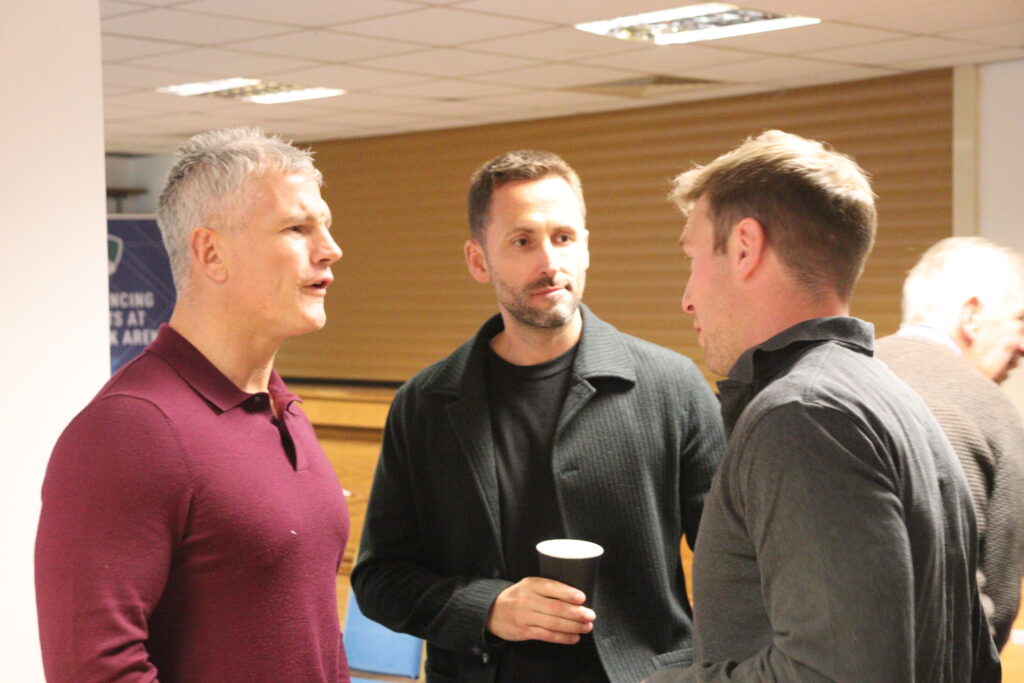 Players and staff at Coventry Rugby look forward to growing and developing a fantastic relationship with Future Proof. Watch the video below for more details on the partnership.