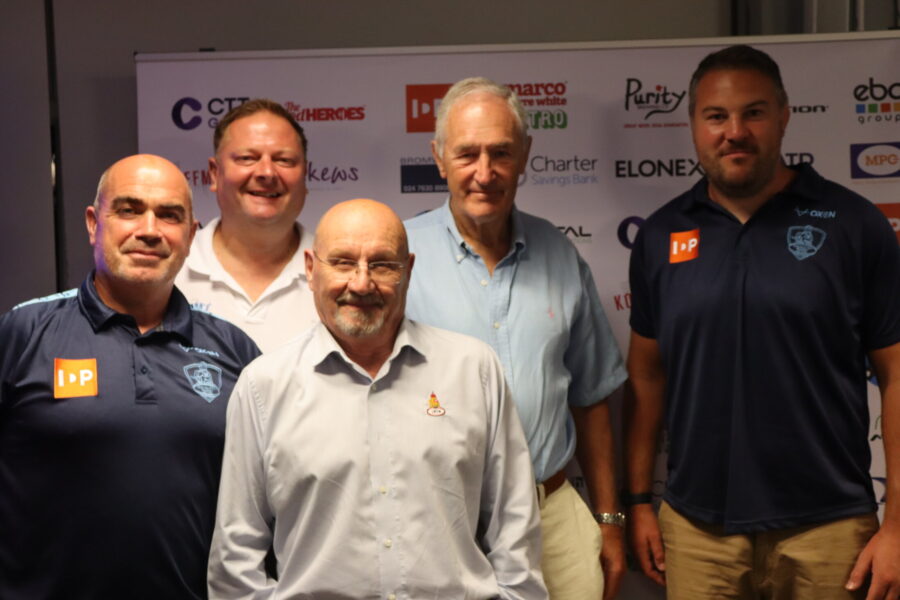 Coventry Rugby have revealed hopes of bringing some of the most prominent invitation teams in the sport to the Butts Park Arena as part of the club's 150th anniversary celebrations.
Speaking at an entertaining launch event, chief exec Nick Johnston expressed hopes that ongoing discussions will see the Barbarians, the Penguins and the Combined Services line up against the blue-and-whites during the next 15 months.
Cov also revealed details of three celebration dinners, the release of special anniversary kit, golf and clay shooting days in addition to the launch of a special 150 Club which they hope fans will join in good numbers.
The event which drew around 200 guests was opened by chairman Jon Sharp who set the tone for an evening which mixed fond reminiscence with a call to arms aimed at projecting Cov into the future.
"I'm very proud of our city and our club – we're the oldest sporting club of any description in Coventry. We must celebrate this while also setting ourselves up for the next 150 years," he said.
"Fifteen years ago we were 35th ranked in England and playing in National One. Last season we finished third in the Championship and are therefore English rugby's 13th ranked club.
"In that time average home attendances have trebled to almost 3,000 while our squad is made up of Midlands-based players with an average age around 22.
"Our community outreach programme means we are also cemented in the heart of Coventry life."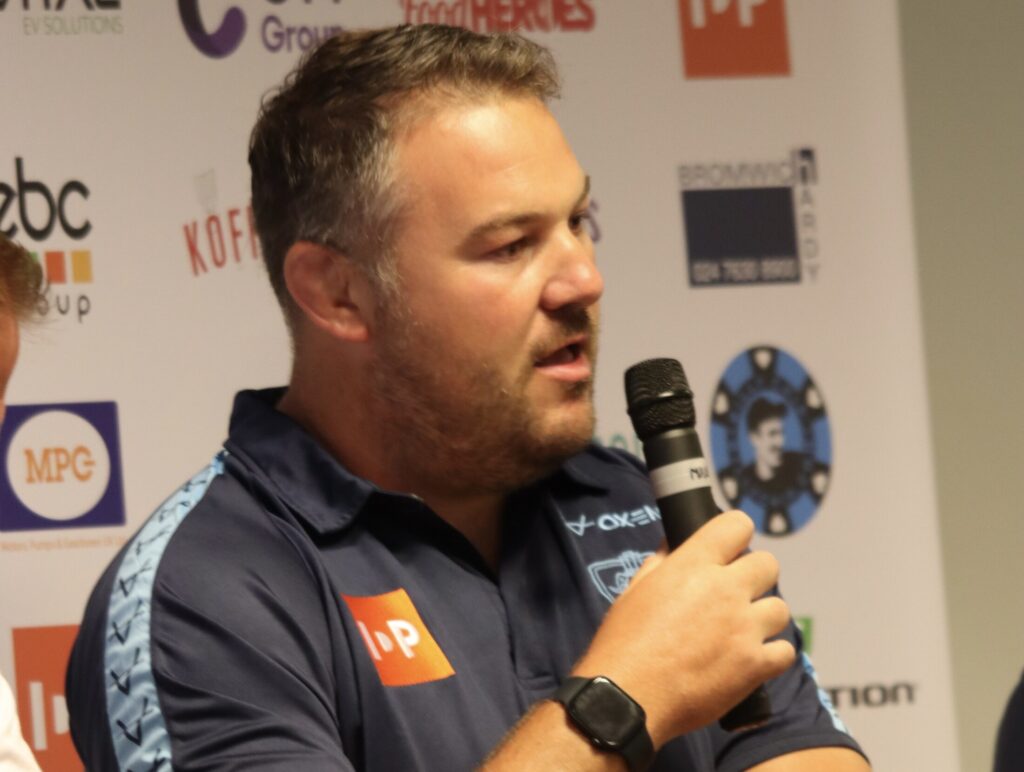 After president Peter Rossborough entertained the audience by naming his all-time Coventry XV, head coach Alex Rae outlined his hopes for the season.
Rae then went on to emphasise how strong the bond between his playing and coaching group and those who support them has become.
"There is a real sense of connection between all of us," he said.
"Players, staff, fans and commercial partners are all in this together and you can really feel a buzz around the city about Cov which hasn't always been there in recent times.
"Finishing third last year was great but I look at two or three games which got away from us and think we could and perhaps should have finished top.
"Now we have expectation, but that pressure is a privilege, and our group of ambitious young players all want to get better and progress."
Simon Martin told the launch event audience why his business Food Heroes got involved as a Cov partner. He especially focused on his desire to help a club which plays an integral role in what he described as "a great city with great people."
"We need to look after our club as it is such a huge part of this brilliant city," he said.
"Coventry Rugby has also become a showcase for our business so this is a relationship that works for everyone involved – we're all in this together.
"I've got completely consumed by the club and its journey and in particular how Food Heroes and other local businesses can help players who don't earn big money to develop skills for their post-rugby careers. It would be great if others are able to do something similar."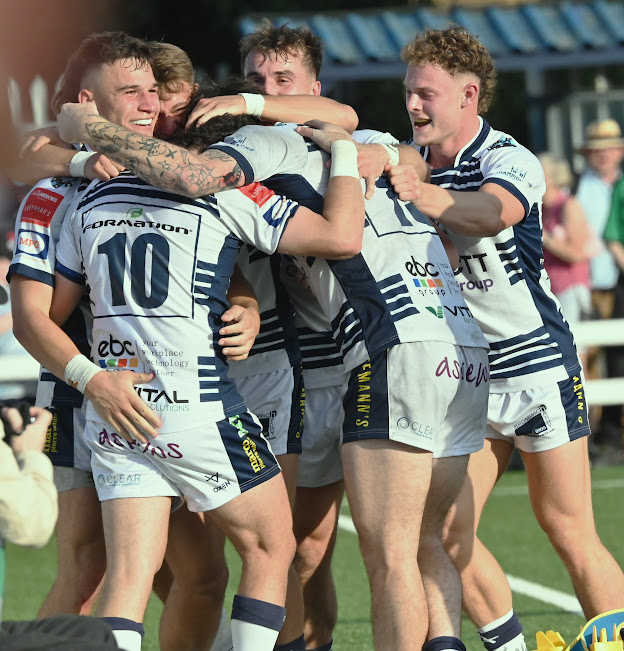 With three Premiership clubs folding during last season, the England team struggling and the second-tier Championship underfunded and seemingly unloved by English rugby's governing body, Cov are operating against a backdrop shrouded in uncertainty.
Johnston therefore closed the evening by bluntly telling those present that everyone connected to Coventry Rugby must continue to build on the progress made in recent times to ensure the club becomes self-sufficient.
"Premiership clubs get £6.5 million per season each from the RFU and we get £150,000," he said.
"We are in a huge battle to drive change and get some 'fairness' into English rugby.
"We have to control our own destiny and look after our people so as well as celebrating a huge achievement, the 150th anniversary is about securing our long-term future and fast-tracking growth.
"The 150 Club is key to this as we will use funds generated to invest in the squad, our community foundation, facilities and in making improvements to the matchday experience."
Those present were also given an outline of the club's latest site development plans and an explanation of how the completed venue will go on to underpin the club's future.
To get more information please email ttrinder@coventryrugby.co.uk or call 02476 231001.