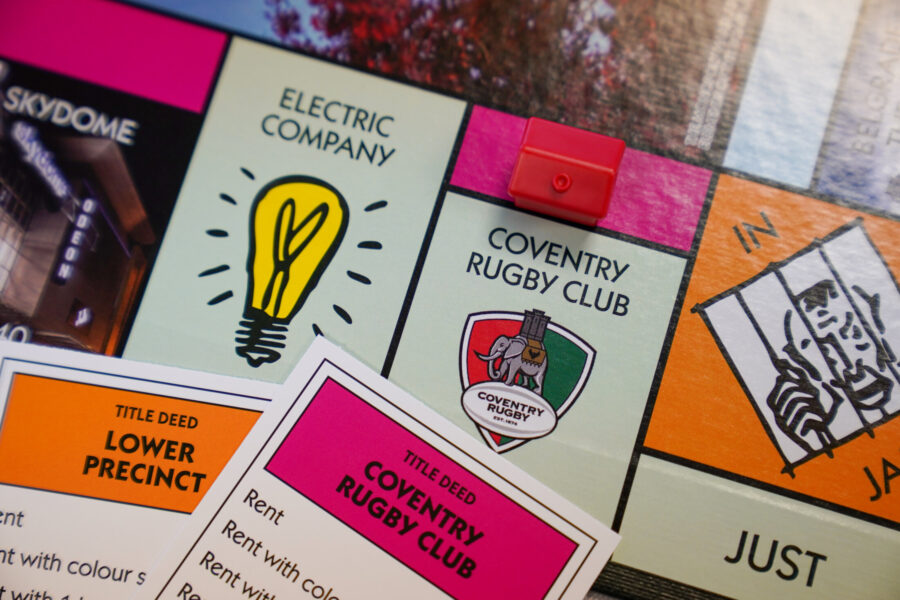 An official Coventry version of the world's most popular and famous family gaming brand has hit the shops this morning .. and we're delighted to announce it features us! The board is to boost the 2021 UK City of Culture celebrations and sees a unique set of Cathedrals landing in the green section of the board.
More than 30 other of the city's favourites also get to 'Pass GO'.
And we star on the board too! We feature on a pink coloured square titled 'Coventry Rugby Club'.
Ella Gibbs, Custom Games Executive at Winning Moves UK – who are the makers of this game under official license from Hasbro – says:
"We have been wonderfully spoilt for choice putting this board together. Thank you to everyone who sent in nominations – many hugely inventive and funny – during our public consultation process period. We hope the game reflects the flavour and feel of these suggestions."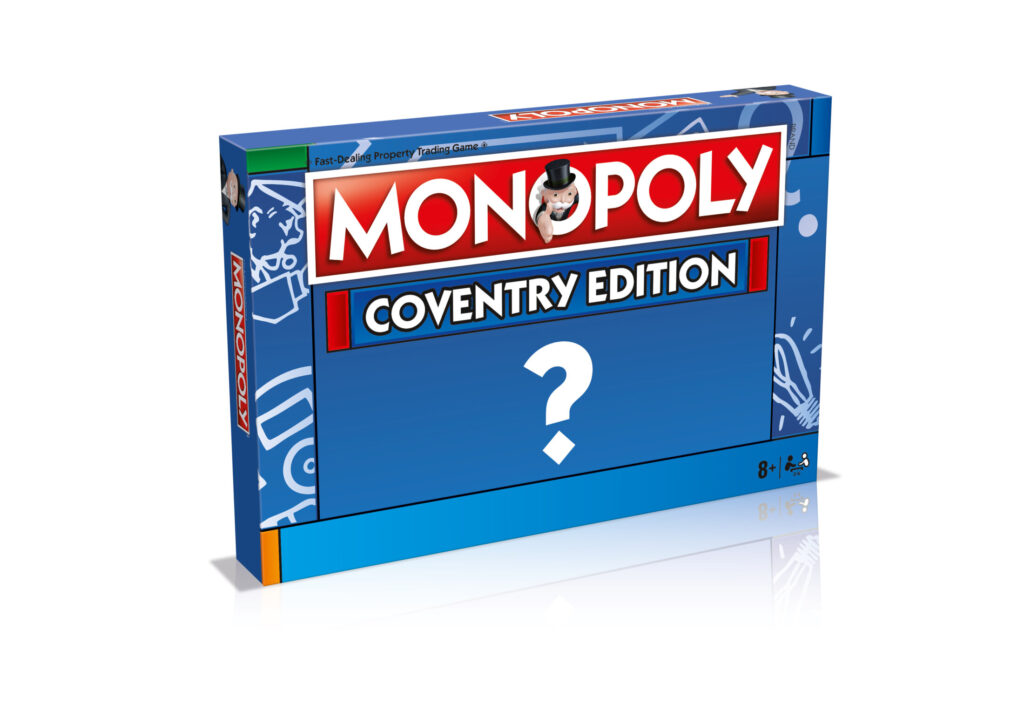 As well as the squares becoming Coventry landmarks, very many of the Chance and Community Chest cards are themed around the city too. One commands players to 'Go Back 3 Spaces' – for knocking down a tree in the Belgrade Plaza, whilst another card 'Advances' players to The Lady Godiva Statue, which is perched on the top 'Mayfair' spot from the game's classic London original.
The game is available now at Asda, Ryman, Waterstones, WHSmith and The Works – as well as extensively online, including on Amazon and Boogh. You can also buy your board directly from us from our online club shop here also available on matchdays.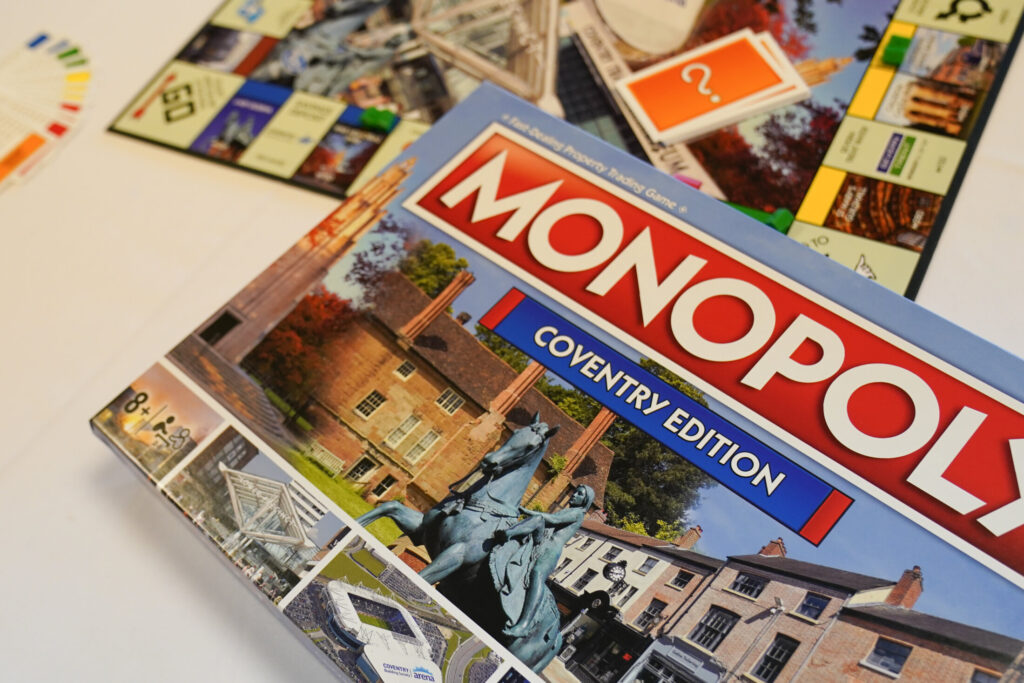 F&B, Merchandise and Ticketing Manager Ciernan McGorman and Marketing, Content & Communications Manager Erin Barber attended the official Coventry Edition launch party today at the CBS Arena.