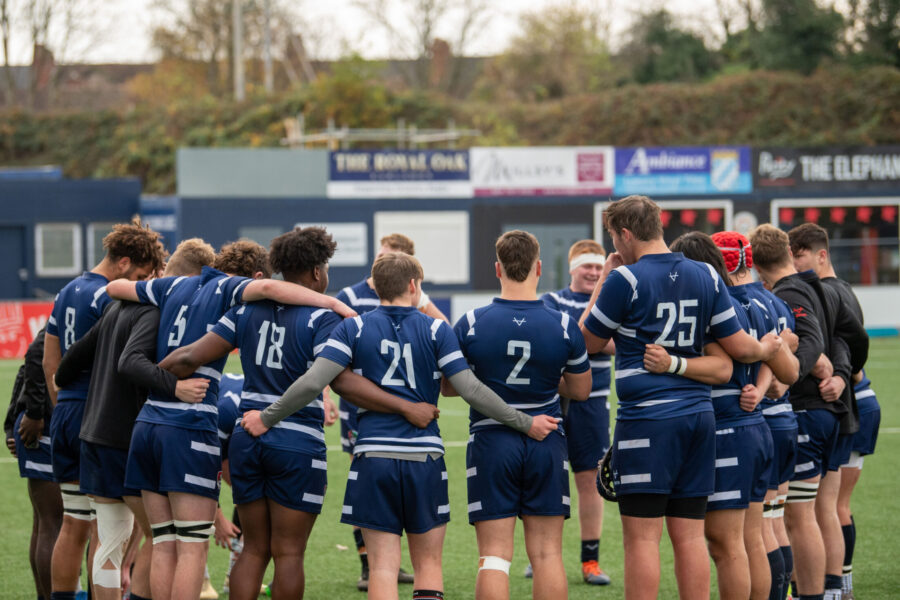 Since its inception last year, Coventry Rugby's partnership with Moulton College has soared. Coventry Moulton Academy has had an unbeaten season and has finished top of their BUCS league. The players of the Academy have also been called up to numerous #NextGen U23 fixtures against the likes of the Army, RAF and UK Armed Forces – as well as a select few being called up to train with the first team or be travelling reserves for first-team fixtures.
The future of Coventry Moulton Academy is very bright having had remarkable success in its very first year. The Academy are on the hunt for new players and is set to host a round of U18 and U19 trials.
If you or a person you know is currently looking at post-16 and post-18 options that will progress your career in elite level rugby, here's your chance to get involved!
Under 18s
The program will contain 2 rugby sessions and 2 S&C  sessions a month, with 1 game a month.
The program will support rugby development whilst they stay at the there clubs and schools, all players are encouraged to continue to play for the club and school with the support from us to manage their commitments effectively.
Under 19s
The U19s incorporates a one year course at Coventry Rugby Club. The course delivered will be a Level 3 1st for Sports Coaching qualification – which also provides graduates with UCAS points. The course will be delivered by qualified staff from Moulton College with a vast amount of experience within the industry. The academic studies will be tied in with rugby training three times a week using elite level facilities.
Trial Dates
All trials will be held at Butts Park Arena. You must register for the trials – you will not be allowed to just turn up.
U18
Monday 25th April 17.00 – 19.00
Monday 9th May 17.00 – 19.00
Monday 16th May 17.00 – 19.00
Please note that we are limited to 40 places on each date, please register for the U18 trials here.
U19
Thursday 28th April 2022 14:00 – 16:00
Thursday 5th May 2022 16:00 – 18:00
Please register for the U19 trials here.