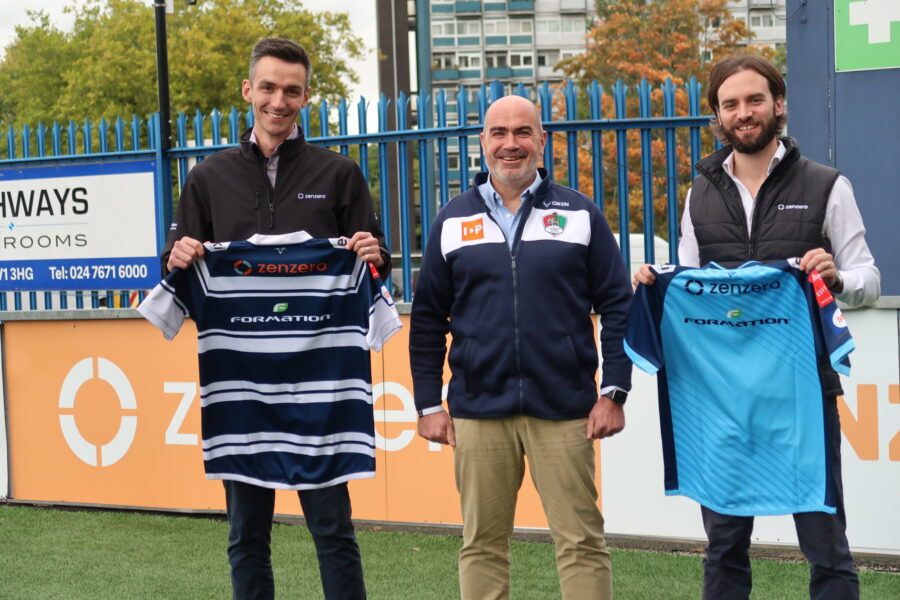 Coventry Rugby is pleased to announce that our partners and official IT providers, Zenzero, will continue to sponsor the club for this 2022/23 season.
Coventry Rugby CEO, Nick Johnston had this to say on the sponsorship extension: "We are delighted to continue our partnership with Zenzero and look forward to continuing to build success together over the 2022/23 season. With their imminent move to a new, local premises we are looking forward to welcoming Adam, Michael and the team to a game at Butts Park Arena soon".
Zenzero now features on the back of the Coventry Rugby shirt, and their brand-new offices will soon be based a mere stone-throw away from the Butts Park Arena.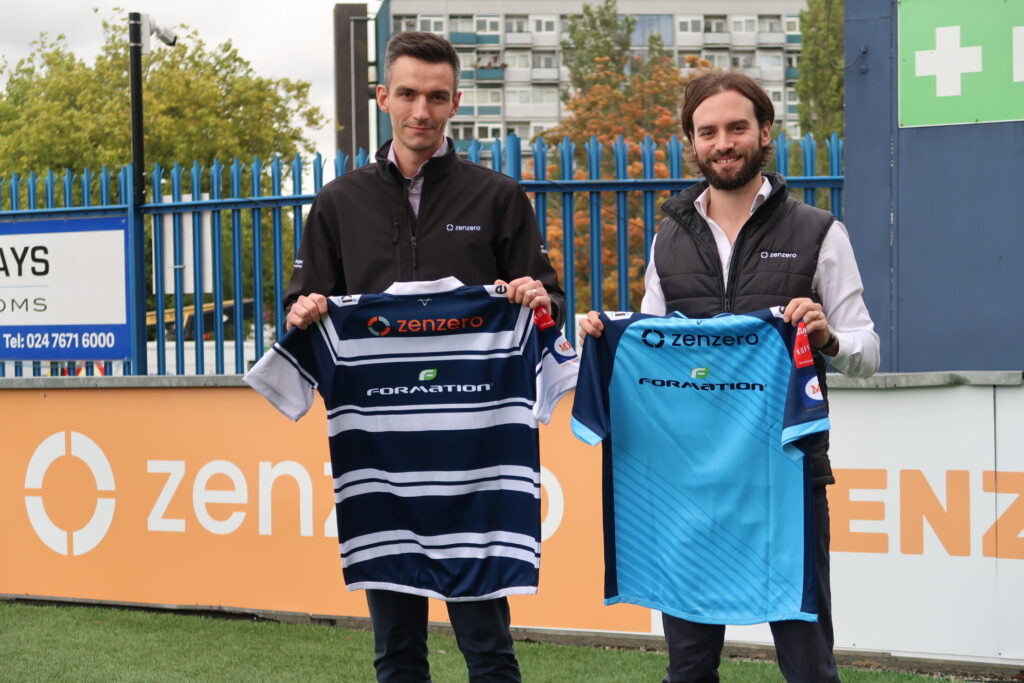 "We are delighted to be renewing our sponsorship of Coventry Rugby Club and featuring on the new shirt. The last few years have shown the true grit of the club to overcome difficult times and that will power is something that excites us going forwards. We have always been proud of supporting our local community of which Coventry Rugby plays a huge part. Just as exciting is our upcoming office move to the city of Coventry, just a line-out's throw from the ground! We look forward to working more closely with this fantastic club, it's partners and fans" – Adam Crossing, Marketing Manager at Zenzero.
Everyone at Coventry Rugby including the players, staff and supporters wishes to thank Zenzero for their continued support, and we look forward to welcoming them to Butts Park Arena on match day very soon.