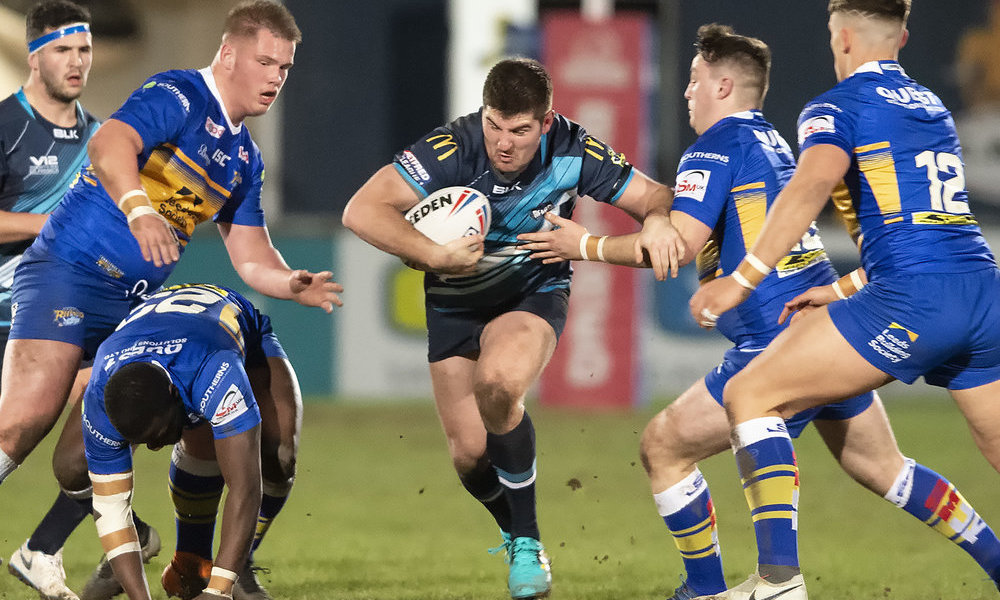 Coventry Bears has signed a three-year deal to play their home matches in the heart of the city at Butts Park Arena, cementing the venue's place as the home of oval ball sport in the west Midlands.
The new deal is an extension of what had been announced in December and will see the Bears play their home matches at Butts Park until at least 2022.
Coventry Rugby's investment into a new artificial surface has now been rewarded by Butts Park now being the home of three of the city's main sports clubs, including Coventry United men's and women's teams as well as the Bears, along with a number of grassroots clubs and local schools.
"We're delighted that Coventry Bears has agreed a three-year tenancy to continue their commitment to play their matches in the heart of the city," said Coventry Rugby's Managing Director, Nick Johnston.
"Butts Park is expanding all the time as a hub for sport, health and well-being and is now the city centre's home for rugby union, rugby league and football, as well as the other sports such as American Football which have been played on the new pitch. Having the Bears return is another piece in the jigsaw that is coming together and will reinforce the venue's place in the city's community.
"Hopefully the surface can give the Bears the platform they need to climb up the National League One table."
"The Bears are delighted to be back at the Butts Park Arena after a nearly nine-month absence," added Debbie Watson, Coventry Bears' Chief Executive. "The squad are excited to play on the world class pitch and I know the fans are very much looking forward to our return.
"Hopefully being back in the city centre will encourage any new and curious sports fans to give Rugby League a try in the new year. It is a great spectator sport showing physicality and pace and we're looking forward to getting under the Friday night lights against the Broncos."
Coventry Bears' first game back at Butts Park is a pre-season clash with London Broncos on Friday, January 10th, which GoCV card holders can watch for £5. For ticket and hospitality information head to coventrybears.com