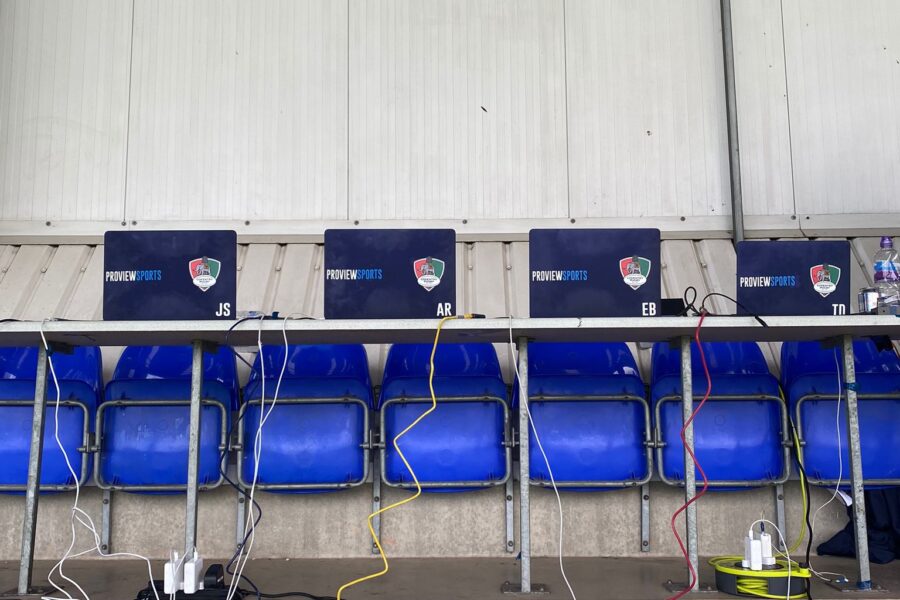 Coventry Rugby is excited to announce the performance analysis partnership between Coventry and Proview Sports.
Proview Sports will run the analysis department for the 22/23 season which will be led by existing player and Proview Sports Head Rugby Analyst, James Tyas.
The analysis team will consist of Senior Analyst, Edward Barker who will also be completing an MSC in Applied Performance Analysis, Theo Davies as Head Academy Analyst whilst studying at Bath University, and Harrison Collier as Performance Analyst Intern.
James Tyas explains that "Our aim at Proview Sports is to give aspiring analysts an opportunity to work in a professional sporting environment and with the facilities and special history of Coventry Rugby, there aren't many better opportunities. We are looking forward to this season, working with the coaches and players to make analysis a real strength of the first team and academy culture".