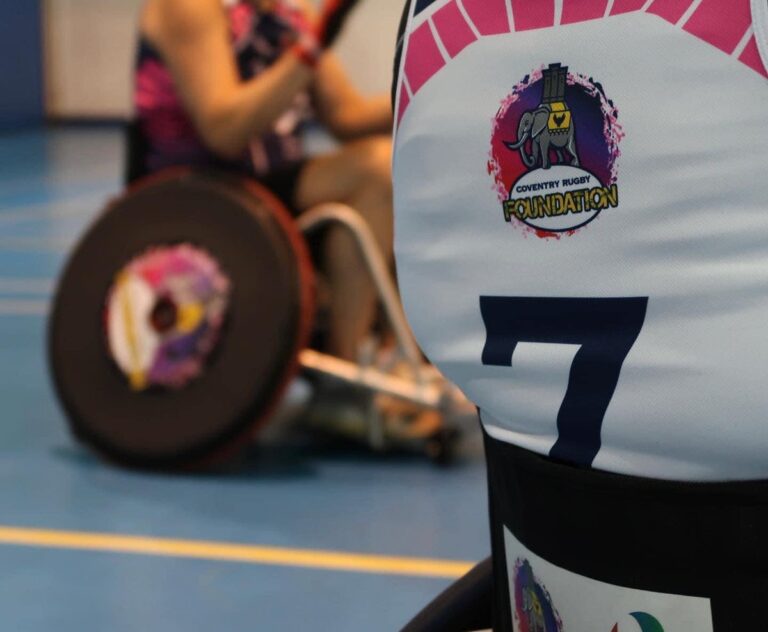 Coventry Stampede is Coventry Rugby's official wheelchair rugby team. Many just come and take part for fun but the Stampede also competes in League fixtures, with the GBWR 5s Championship season underway now!
The Head-Coach and Team Manager, Mandip Sehmi has extensive experience with the sport. Sehmi has gone to the Paralympics to compete and also holds three gold medals from the European Championships.
Coventry Stampede is a warm and welcoming environment, created for those with disabilities to keep fit, develop new skills, have fun and socialise.
To see how the team is getting on this season click here for the 2023/24 WR5s Championship league table.
Please contact msehmi@coventryrugby.co.uk for more information.