Our Comedy Club is business as usual this month with the Butts Park Arena the place to be for a laugh on Thursday 25th January.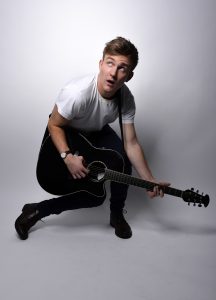 Host Comedian- Tom Houghton
"Paramount Comedy's Funniest Student Finalist"
Tom has been writing and performing comedy for many years in plays, sketches and musicals. He has worked the comedy circuit for the last few years with his sharp wit and original comedy songs. After studying for a Master's degree in 'Stand Up Comedy' Tom reached the final of the 'Paramount Comedy's Funniest Student' competition in 2008. Tom has been pivotal in pioneering improv in the south east and brings his charming persona and ingenious instant lyrics to the stage.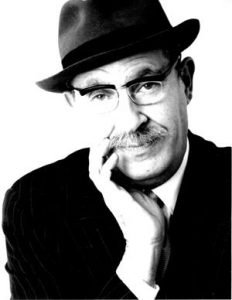 Opening Comedian –  Sol Bernstein
"An instantly winning creation" Evening Standard
Show-biz legend Sol Bernstein is back!  Sol Bernstein is the comic creation of Steve Jameson, a top comedy performer himself. The legend that is Sol Bernstein escaped the Pogroms in Russia, the Nazis in Germany, and went on to become the World's 1st all-round entertainer. He's a song and dance man, a comedian, a magician, an actor, a Jazz musician (Sol was rated "Best Triangle" player in the USA in the 50's by performers like Louis Armstrong and Duke Ellington). Also rated the best impersonator EVER! "One part Alf Garnett, two parts Mel Brooks, and three parts like nothing you've ever heard" The Guardian
Headline Comedian – Tim Clark
"An unsung hero of stand-up comedy – the current master of this underrated art" The Guardian
Tim has been a Stand-up comic for most of his adult life, and still does over two hundred shows each year.  He has appeared all over Europe, the Far East, the Middle East, and most recently at the Mumbai Comedy Store. He is resident host of British Stand-Up in Bergen, Norway. On TV he was host of the classic game show Give Us A Clue (BBC 1); the sporting chat show Under The Moon (Channel 4); as well as scores of appearances on various stand-up and panel shows.
As a comedy performer Tim excels as a stand-up comedian, compere and conference host and continues to work all around the world. Tim was the first western comedian to work in Beijing, China and can still be found working in a variety of diverse situations, from military shows to corporate events.
Tickets from £15 ~ Doors open 7.00 pm Comedy ~ 8.30 pm Food available
To Book Contact:
email – dhewett@coventryrugby.co.uk
or
phone – 02476 231001