COVENTRY Rugby's squad strength and ability to adapt were put to the test in Saturday's season-opener at Hull Ionian – and head coach Nick Walshe was happy with the response.
The early loss of injured half-backs Pete White and Tony Fenner was compounded by conceding two tries in as many minutes to leave Cov 14-3 down with only eight minutes on the clock.
But Cov hit back to take a 25-20 lead by half-time and were a different side in the second half as they pulled away to a 63-20 win, finishing with nine tries.
"It's never easy because with a five-man bench in this division, if you make a change early on – and especially with an injury – suddenly you're losing options," said Walshe.
"But it's one of those you've got to deal with, and what we're trying to have this year is that whoever starts, whoever comes off the bench or whoever comes into the team next week, everybody can just slot in quite seamlessly.
"We seriously had to work hard and fair play to Hull, they really came at us in the first half and they made life difficult.
"We had a good start but then, just typically, they scored straight after we had taken the lead and then the bounce of the ball and we were 14-3 down. It's one of those where you can just see it happening – it was just always going to be the case.
"But I thought we battled really well to get our noses back in front in the first half and then, obviously, we pulled away in the second half.
"We needed to be a bit more direct and I think we made it a little bit easy for Hull to defend against us in the first half, but we did what we had to do and we got the tries we needed just to keep our nose in front.
"Sometimes you have got to adapt in a game and we had to change the way we were playing at half-time, which we did, and we got the result.
Added Walshe: "What's good is that it's been a really good, hard work out and obviously I'm very pleased with the end.
"As a first-up, and a first away game, I can't really grumble and the boys showed some real character.
"You don't take anybody for granted in this league, so to come here and put 63 points on a team – and we could have had more, we were one pass away from another two tries – is really positive.
"But, and no disrespect to Hull who are a good side, we know we've got bigger challenges coming, especially this week with Birmingham Moseley coming to Butts Park."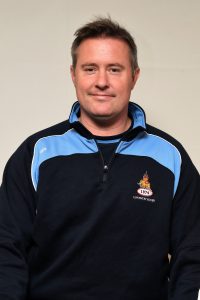 Nick Walshe