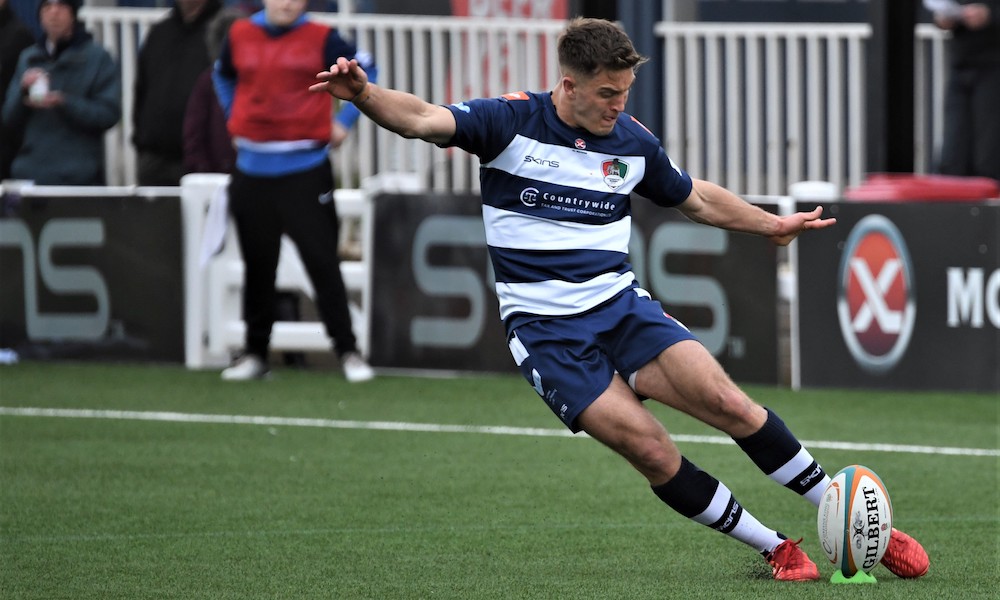 Dan Lewis may still just be 24 years of age but he has packed in a great deal of experience into his fledgling rugby career, which is now developing at Coventry Rugby and showcasing the opportunity that can be provided by the Greene King IPA Championship. Here is his story.
Up until the age of 17 I suppose my rugby career was pretty typical for a modern day teenager with a bit of talent. I started playing at Colchester and was part of a good school team at St Joseph's College in Ipswich, where I played with Lewis Ludlam, who of course has gone on to play for England in the past 12 months.
At Under-12 I was invited to join the Northampton Saints Elite Player Development Group (EPDG) and then progressed into the Junior Saints Academy for Under-17s. It was a really good experience and I learned a lot, and the longer it went on I became more and more hopeful of getting a Senior Academy contract to become a full-time professional.
Unfortunately I was not offered anything by the Saints, so had to look elsewhere. Fortunately I was able to spend my Under-18 year with Bedford and in the Saracens Academy. Post-18 I headed to France to play in the Espoirs league for Oyonnax, who were then in the Top 14, which I did for two seasons, before heading back to England to re-join Bedford's Senior Academy.
I had a couple of games for Bedford and was mostly on loan at Cambridge in National League One. As it turned out the travelling was not over, and after two years at Goldington Road I played for North Otago in the New Zealand Heartland Championship for two seasons.
This was also an unforgettable experience playing in a country where rugby is the undisputed number one sport and youngsters grow up with a rugby ball in their hands. It is something I would highly recommend for a young player and it was interesting to see Henry Purdy do something similar before he joined Coventry in November.
After my second season in New Zealand, I signed a Development Academy deal with Coventry. I joined the club in early September 2018 and spent the first few weeks bedding in with training and some A League appearances for Leicester and Saints.
I went on loan to National League Two side Leicester Lions to back up my training with some decent game time. Come November and the Cup fixtures I made my first team debut for Coventry at home against Yorkshire Carnegie, and before the end of the season I had accumulated eight first team games for Coventry and achieved my primary goal of signing a first team contract for the next two years, thanks to my Development squad role of training full-time with a Championship squad and good amounts of game time on loan.
This season I have gained more experience both with Cov, the Saints' second team and with some invitational teams like the Major Stanley XV, before getting some more first team games under my belt in the last few weeks.
When neither Northampton or Saracens offered me a contract at 18, I seriously doubted whether or not I could ever be a professional rugby player. Whilst my French experiment taught me a lot about life, I still couldn't call myself one.
It was only when Coventry gave me the opportunity that they did; a full-time training and playing schedule at the highly competitive Championship level that I was able to achieve what I'd been striving for since I was eight years old.
Coventry has also given me the opportunity to experience working in the local community, especially with the Rugby & Reading programme in schools.
It is clear that the Championship has the potential to be a league which can play a pivotal part in English rugby, whether for giving young players like me a professional career or by using rugby to benefit their local community.