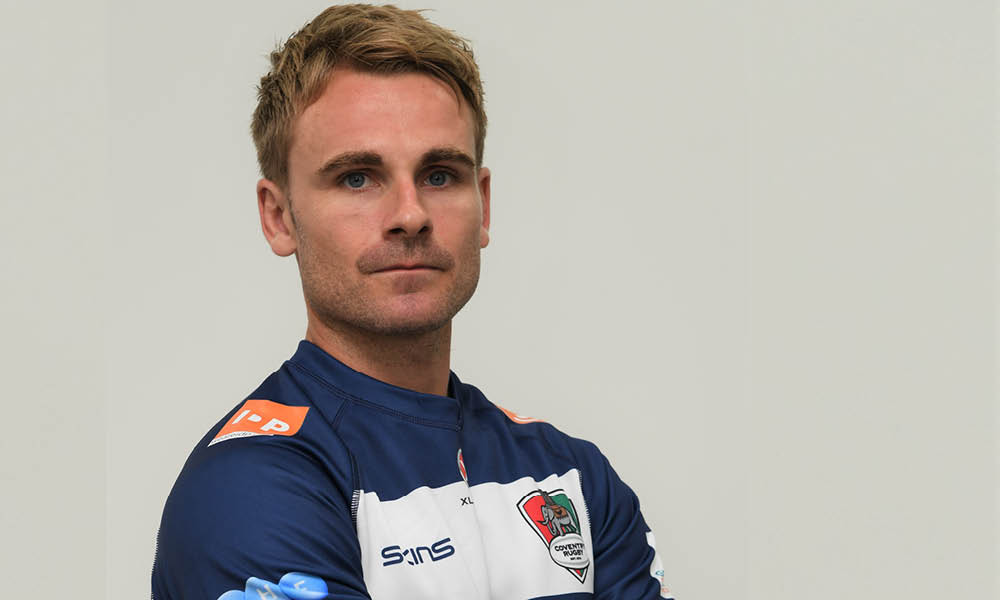 Tony Fenner put 10 months of frustration behind him when he returned to action in the Nighthawks' win at Cambridge University last night.
The 29-year-old, who played at full back and centre last season, was ruled out of the second half of the 2018/19 campaign after sustaining a pectoral injury at Goldington Road last January, a set back compounded by a leg injury on the eve of the current season.
But he put them behind him with 30 minutes at Grange Road which has confirmed his fitness and availability ahead of Saturday's big Championship clash with Bedford.
"It was a stop-start game with a few hits and a few carries," Fenner said. "It was my first game in 10 months and there's been a lot of frustration. I'd had a good pre-season and then pulled up, and it's nice to be back."
Despite their domination against the Light Blues the Nighthawks nevertheless had to fight back from an early deficit, full back Joey Gatus going the length of the field after an interception.
Morgan Dayes got the Nighthawks on the board six minutes later, with Will Flinn adding tries in the 28th minute and in first half injury time to put the visitors 19-7 up at the break.
Fergus Jemphrey pulled the students back to a five-point deficit seven minutes after the re-start, with Robbie Povey then taking the Nighthawks two scores clear once again when he finished off some good approach play between the sticks.
Gatus's second five minutes from time gave Cambridge hope once again, but ultimately it was too little, too late for his team, and Fenner says that the workout was good to be a part of.
"There were a lot of boys in the Nighthawks team that want to be playing Bedford on Saturday and it was quite easy to motivate them," he added. "I thought we stepped up and a lot of youngsters got game time in a Cov shirt."
Fenner added that all of the Coventry players are looking forward to locking horns with Bedford once again. Last season the teams shared over 20 tries across their two Championship matches, with both not being decided until the final few minutes.
"We know it's going to be a fast-paced game," he said. "We've just got to focus on us and the chat this week has been all about that. We went away from that a bit last week and we need to go out this week and show what we're about."
CAMBRIDGE UNIVERSITY
15 Joey Gatus; 14 James Elms, 13 Dougal Russell, 12 Rory Trinman, 11 Fergus Jemphrey; 10 Chris Bell, 9 Al Gilksten; 1 Charlie MacCallum, 2 Miles Huppatz, 3 Ed Harborne, 4 Flip van der Merwe, 5 Rowan Beckett, 6 Tom Walton, 7 Sean McMahon, 8 Stephen Leonard (capt)
Replacements – Sam Schusman, Dan Collins, Iham Kasem, Oliver Smart, Archie Smeaton, George Laing, Tom Mullaney, Joe Story, Tom Lovelace
Tries – Joey Gatus (2), Fergus Jemphrey. Cons – Chris Bell (2), George Laing
COVENTRY NIGHTHAWKS
15 Robbie Povey; 14 James Martin, 13 Paul Wells, 12 Tony Fenner, 11 Morgan Dayes; 10 Dan Lewis, 9 Will Flinn; 1 David Langley, 2 Sam McNulty, 3 Luc Jeannot, 4 Kalius Hutchinson, 5 Scott Russell, 6 Fred Betteridge, 7 Ben Nutley, 8 Ben Adams
Replacements – Ed Amoako, Ed Prowse, George Parker, Harry Mitcham, Louis Beer, Cam Sharpe, Max Titchener, Fin Creighton
Tries – Morgan Dayes, Will Flinn (2), Robbie Povey. Cons – Dan Lewis (3)
Coventry Rugby's next home game is against Bedford Blues on Saturday, October 19th. By booking early and online supporters can save themselves cash and beat the match day queues with e-tickets that can be printed at home or saved onto your smartphone.
Order online now at coventryrugby.co.uk/tickets