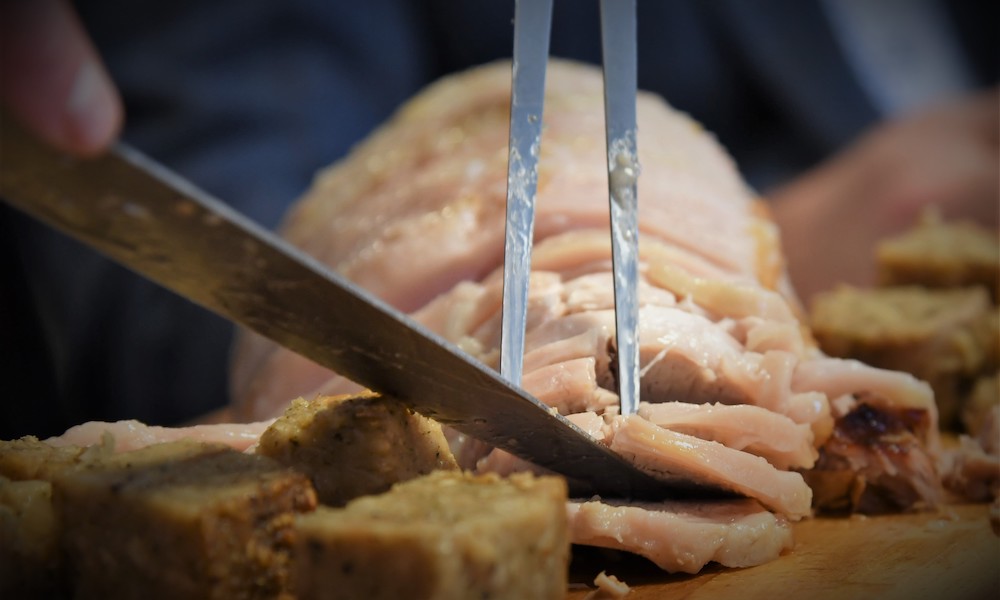 Butts Park Arena will be open on Sunday, July 19th with a special Sunday lunch and Picnic on the Pitch!
These two options will give people of all ages the opportunity to come down to Butts Park and let us take care of lunch, with the pitch open for kids to run around in a safe environment!
It is your choice which you go for, and because we are taking bookings and orders in advance we meet all social distancing guidance for restaurants!
Sunday Lunch is based on the famous match day roasts, with a platter of meat served to your table along with vegetables, roast potatoes and all the trimmings in the Crown Suite on the top floor. This can be booked in either a two-course (£20 per person) or three-course meal (£25 per person) with vegetarian options available. Bookings are for a minimum of two and maximum of six people per table.
Head to www.coventryrugby.co.uk/sundaylunch for more information and to book online!
The Picnic on the Pitch includes an Afternoon Tea packed with sandwiches, snacks and cakes, and a picnic blanket, too! You can bring your own picnic furniture, provided it has flat or rounded legs to avoid damage to the pitch. Picnics are £50 for four people, £60 for five and £70 for six people.
Head to www.coventryrugby.co.uk/picnic for more information and to book online!
Bars will be open for both the Sunday Lunch and Picnic on the Pitch, with bottled drinks served to your table or picnic spot. On-the-day bar sales will be card-only.
There are limited spaces available for this first Sunday with eight lunch tables and eight picnic spots, so early booking is advised. You can also choose your time slot for arrival so we can maintain social distancing at the entrances to Butts Park Arena, too.
Please note that in order to make sure we prepare for the right numbers bookings will close at 5pm on Wednesday, July 15th.
We look forward to welcoming you to Butts Park!