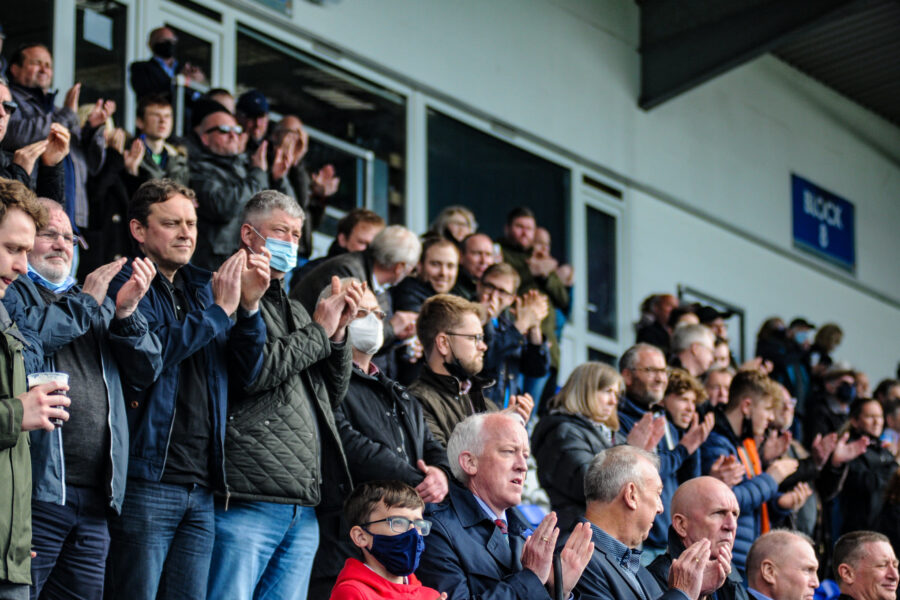 It will be business as usual at Butts Park Arena following the Government's announcement of Plan B measures to tackle the spread of the Omicron variant of coronavirus.
We take serious responsibility to protect all those who visit and work at Coventry Rugby. Over the past 18 months, we have introduced stringent protocols around the stadium that have been devised and amended according to the latest advice from theUK Government and Public Health England.
The protocols we already have in place results in only having to add one extra precaution to our normal mode of operation which is…
Wearing face masks will now be mandatory in all indoor public areas of the stadium, with the exceptions of when eating or drinking or unless exempt.
We are prepared to adapt to the implementation of the Government's Plan B with minimal disruption to the busy programme of matches, events and conferences at Butts Park Arena.
All matches including Coventry Rugby's 'The Big Butts Boxing Day Bash' on 26th December 2021 against Ampthill will go ahead – matchday hospitality, events and conferences will still resume as planned.
There will be no requirement for vaccine passports for those visiting Butts Park Arena but we would encourage everyone to maintain good hand hygiene while at the Arena with the addition of face masks.
In order that everyone has a safe and enjoyable experience at Butts Park Arena, please do not come to the stadium if you are suffering from any of the symptoms of COVID-19. If in doubt, please take a Lateral Flow Test at home.