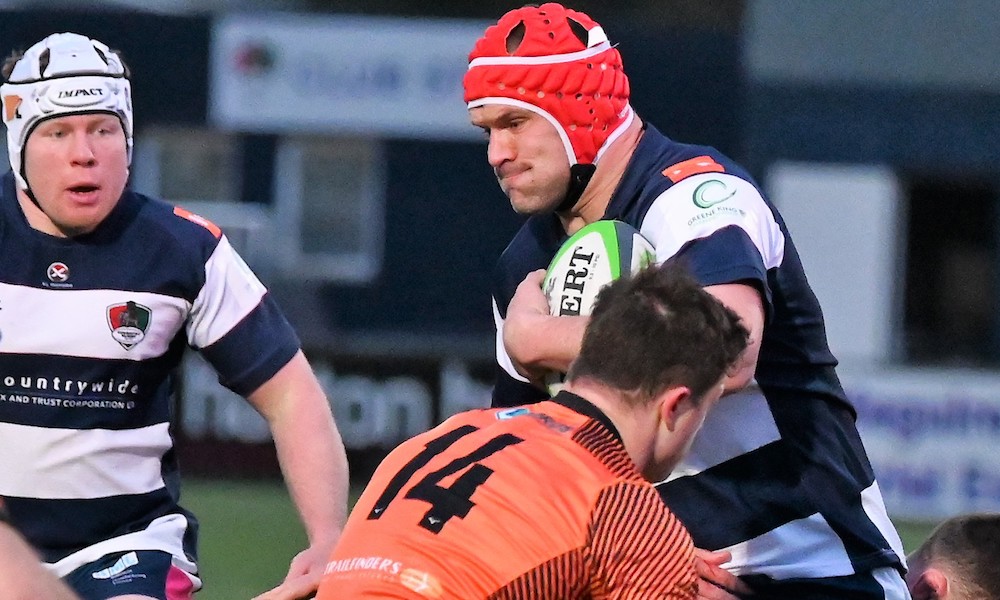 Ryan Burrows has been voted the Coventry Rugby Supporters' Player of the Season for 2021, making it a clean sweep for the team captain.
Burrows was named the Coaches' and Players' Player of the Season earlier this year, having also been named the Supporters' Player of the Season 12 months ago.
"For any Cov supporter, this award shouldn't come as a surprise," said Paul Ingleston, Chair of the Coventry Rugby Supporters Club. "Ryan's sheer presence, allied to his drive, ball carrying skills and overall desire to take the team forward at every opportunity made it, for me, a no-brainer choice. Young players gain confidence around him and, hopefully, can feed off that desire to succeed.
"In what has been a difficult and emotional period for everyone, the return of rugby gave everyone a lift but a fit and charging Ryan Burrows also raises the spirits.
"I don't think I was alone in my decision also. To pick up almost half of the votes cast, I think many others were of the same opinion.
"Many congratulations on your award Ryan and thank you."