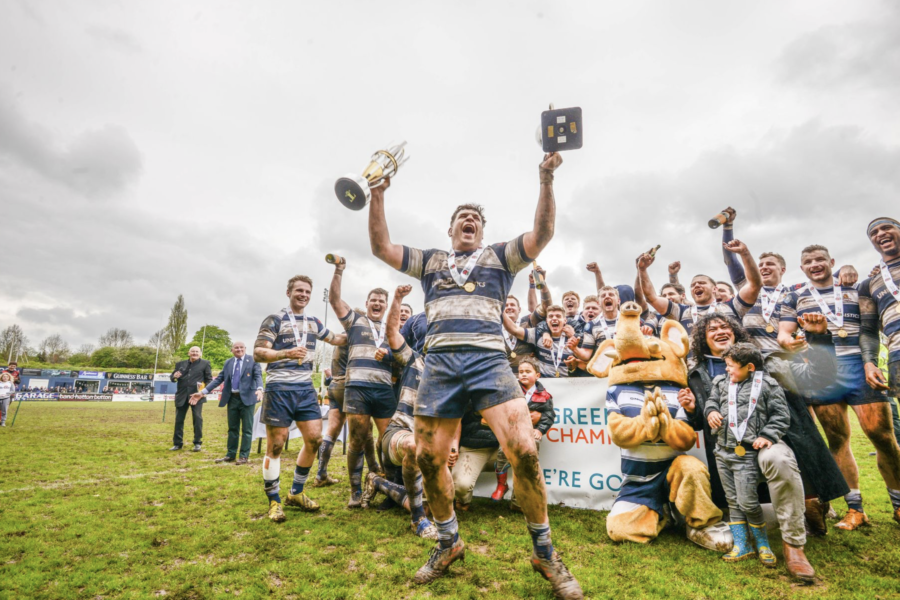 As Coventry Rugby enters in to its first competitive final in 48 years, it also says goodbye to one of its most loyal servants. Phil Boulton is retiring from professional rugby at the end of this campaign, which we now know will be approximately 5pm on Saturday 21st May.
Having made his Coventry debut back in 2016 against Loughborough Students, Phil has since gone on to accumulate 120 caps for the blue and white's. Few players can boast that kind of appearance record, and even fewer can do it with another 203 caps in the bank for Championship rivals Bedford Blues.
Other clubs that have been graced (although 'graceful' isn't necessarily the adjective you would use to describe Phil's game) by the front row forward include Rotherham Titans, Leicester Tigers and Nuneaton RFC. Having played Championship level (Old National One) whilst still at school at the age of 18, Boulton was almost destined to reach legendary status in the game.
When taking a look back on a long and industrious career, "The biggest stand-out would be winning the league with Cov…it was a great day for the club and for the city in general." Lifting the National One trophy and sending Coventry in to England's second tier ensured that Phil, who was club captain for 4 years, will always be a welcomed figure at Butts Park for years to come.
When you have been in such an attritional game for as long as Boulton has; low's have an unfortunate and uncanny habit of accompanying the high's. On a dark day in the capital at the start of this year, Phil Boulton left the Trailfinders Sports Club with a dislocated wrist, and a dislocated dream of having potentially played his final game in a Cov shirt. Determined for that not to be the case, the required work rate for such a long and successful career meant that surgeries and an intense rehabilitation program were overcome to be available to face Jersey last weekend in the Championship Cup semi-final. In true Phil Boulton fashion, after nearly 5 months out, a 70+ minute performance was provided without a sense of anything but enjoyment and gratitude to play the game that he loves.
It only took two season's for Phil to be lifting silverware in a Coventry kit, however out of two competitive finals in the prop's career, both have ended in defeat. Alongside his Coventry teammates, he now has the opportunity to head back to London this weekend in what will be his final game both in his Coventry, and professional rugby career, and go third time lucky.
"There are so many people that I'd like to thank, right from Sharpy, to all the supporters, players and coaches that I've had the pleasure of knowing and working with. Players like Rob Knox, Tony Fenner and Nile Dacres have been a part of my entire Coventry Rugby experience, as have people like Jo Hill and Eric Richardson in the office… and it's people like that I have to thank for such an incredible journey here".
"The reason why I came here (Coventry), is to make sure I left with a winners medal of some description." Whilst he has already managed that, another surely wouldn't hurt… would it?
From everyone at Coventry Rugby, and all in the rugby community, we wish Phil the very best in the future and thank him for everything he has given to the game. Phil, you have truly left the game in a better place.