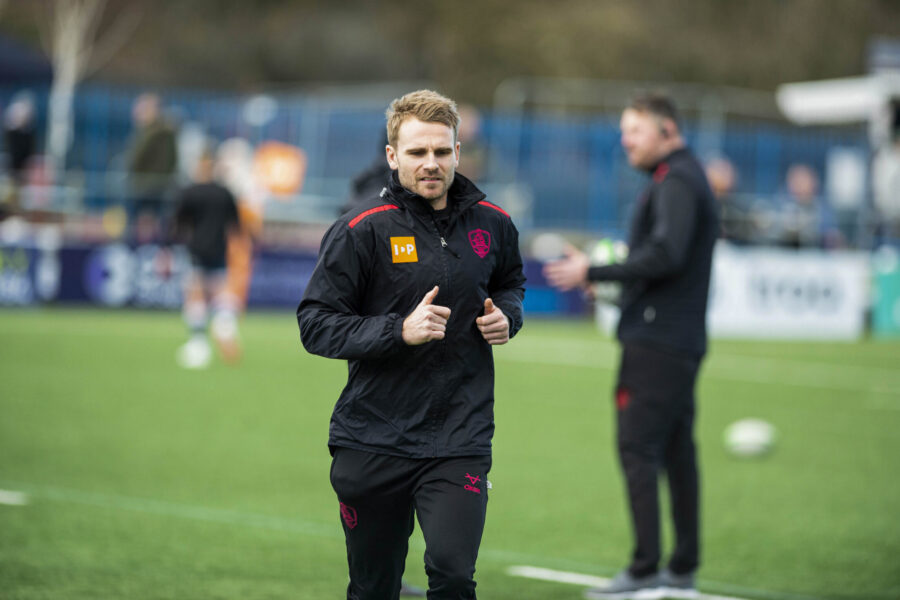 Tomorrow afternoon Tony Fenner will become the latest Cov Centurion, midway through his sixth season at the club.
From Bedford to Auckland to South Africa to Otago to Italy to Scotland to France and back to the West Midlands, Fenner's career is nothing short of eclectic, playing in the teams of such luminary coaches as Wayne Pivac and Alan Solomons, and experiencing life in the New Zealand NPC, Italian Super 10 and Federale 1, before heading into National League 1 and then the Championship.
The versatility and quality which saw Fenner be recommended to teams across the globe was reflected straight away at Butts Park during the club's first season back in the Championship. He wore the 10, 12, 13 and 15 shirts, and despite missing a chunk of the campaign was nevertheless named coaches' player of the season 2018/19.
The last couple of seasons have also seen Fenner pass on his experience as a senior player and helping to put together the attacking plans which have earned Cov's place as one of the more eye-catching teams in the league.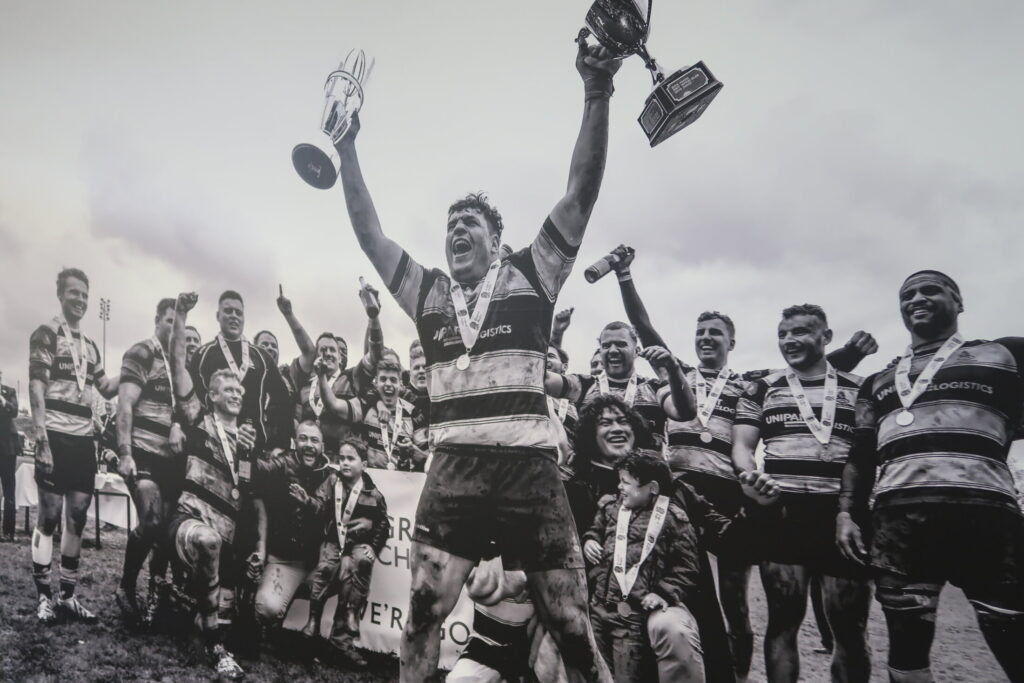 And when you have played in so many countries there are plenty of styles to learn from.
"I was at Bedford for four years, but as a 19-year-old back then it was hard to break into the first team," he says. "I'd played a couple of first team games and been sent out on loan to Rosslyn Park for a short period, so it was a case of asking myself if I wanted to hang around and hope to get development or go somewhere where I know I'll get development in terms of being a whole new country and culture where I'd have to crack on with it."
"Mum was a little bit more concerned than dad, but their attitude was that I had a return ticket, and if I don't enjoy it then I could come back. I wanted to go and get a professional contract, and settled in really well."
Fenner ended up at the Otahuhu club in South Auckland, alongside seven Super Rugby players and All Black hooker Keven Mealamu, training with boom boxes and music.
The initial few months turned into a three-year stay in New Zealand, including the last ever match played at the old House of Pain at Carisbrook before moving into the new stadium in Dunedin.
With the New Zealand season a lot shorter than European club campaigns there was the ability to increase experience elsewhere, and this is exactly what happened, in such diverse destinations as Port Elizabeth and Viadana.
"I went to Italy between the New Zealand seasons and I loved it, so when I got a couple of offers to go back there I decided to do that as I had a load of friends there. It could have been a good time to come back to England and push for a Premiership gig, but I enjoyed it so much in Italy that's why I went back there for another year."
"I was excited to get back there for a few seasons, not just four months."
Fenner also came within six months of being able to qualify for the Italian national team on residential grounds, only to have to head to Edinburgh as a medical joker as the money dried up within Italian domestic rugby.
By then Fenner also had a girlfriend – now wife – who became an integral part of his great overseas experience.
"She loved it in Italy, where there were lots of New Zealanders and South Africans, and then when we came to Coventry she decided to start her career as well, which was one of the big motivations of coming back to England."
In between Edinburgh and Coventry, there were two seasons in France with Limoges and Nevers, before the call came from the Midlands.
"I had another year on my contract in France and I spoke to a friend called Corey Hircock who was at Coventry," Fenner explains. "I came back during Christmas, had a meeting, had the club's ambitions explained to me, and wanted to join.
"When I got into the Coventry environment I knew that this was where I wanted to stay and I've got no reason to move on. I enjoy being here.
The 100 appearance mark in blue and white is an incredible achievement, especially when you consider the number of injuries that have set the playmaker back. Those with a lesser mindset would have undoubtedly stepped away from the game at this point, but Fenner's sheer determination accompanied by his clear and obvious natural talent has meant he is still an integral part of this Coventry team.
Having been all over the world chasing the oval ball, "Coventry is number one" according to Fenner. "The fans have welcomed me and my family with open arms… they're the best fans in the league." Saturday will see Fenner lead the side out before facing London Scottish at 3pm. Everyone at the club would like to thank Tony for his service thus far, and congratulate him on an incredible Coventry career.