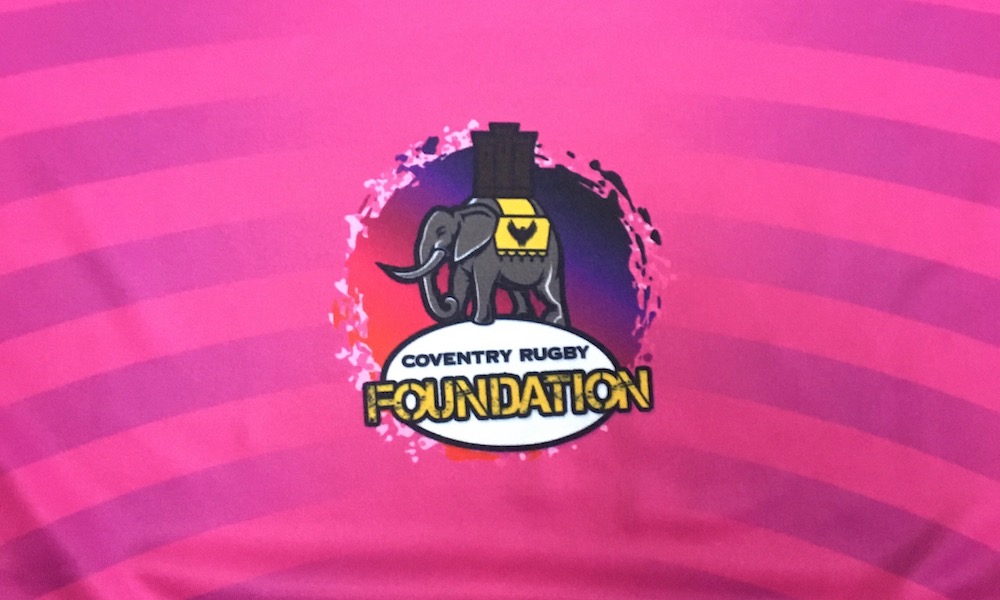 The Coventry Rugby Foundation has been growing exponentially over the last 18 months, but to help continue expanding we need as much support as possible.
This is where you can help by becoming a Friend of the Foundation. As well as a special Coventry Rugby Foundation pin badge, monthly newsletters and invitations to special Patrons evenings where you can find out more about the direct impact which the Foundation is having across the community, you will have the intrinsic benefit of knowing that you have helped use sport to inspire and engage with young people across the city and wider area.
There are a number of ways that you can become a Friend of the Foundation:
Order through avivacommunityfund.co.uk/all-kids-active for an Early Bird price of £90. You can also opt to add Gift Aid to increase the impact of your donation. This option is only available until October 7th)
Order directly through the club for a one-off payment of £120 (after October 7th)
Spread your payments throughout the year at £11 per month (including administration fees)
For either options 2 or 3 contact Hal Sparke via community@coventryrugby.co.uk
The Friend of the Foundation initiative gives individuals or families who might not be able to support specific projects the opportunity to get behind the wide-ranging work done by the Coventry Rugby Foundation.
This includes initiatives such as:
All Kids Active, the overarching framework for youth-based projects across a range of sports and classroom activities
Rugby and Reading (supported by Charter Savings Bank), which gives youngsters rugby-based activities outside and one-to-one support for their reading
Rugby in Schools (supported by Charter Savings Bank), which gives youngsters experience of rugby-based activities and development
Wheelchair Rugby (supported by Robinson Manufacturing Ltd and a range of funders), which has gone from strength-to-strength under the leadership of Team GB international Mandip Sehmi
Project:500 (supported by a range of individuals and businesses), which brings disadvantaged young people from Coventry for special weeks at Butts Park Arena for on-pitch fun and games, nutritious lunches and a wide range of other activities
Multi-Sport Camps (supported by Robinson Manufacturing Ltd), which have gone from strength-to-strength during the summer
To find out more email community@coventryrugby.co.uk