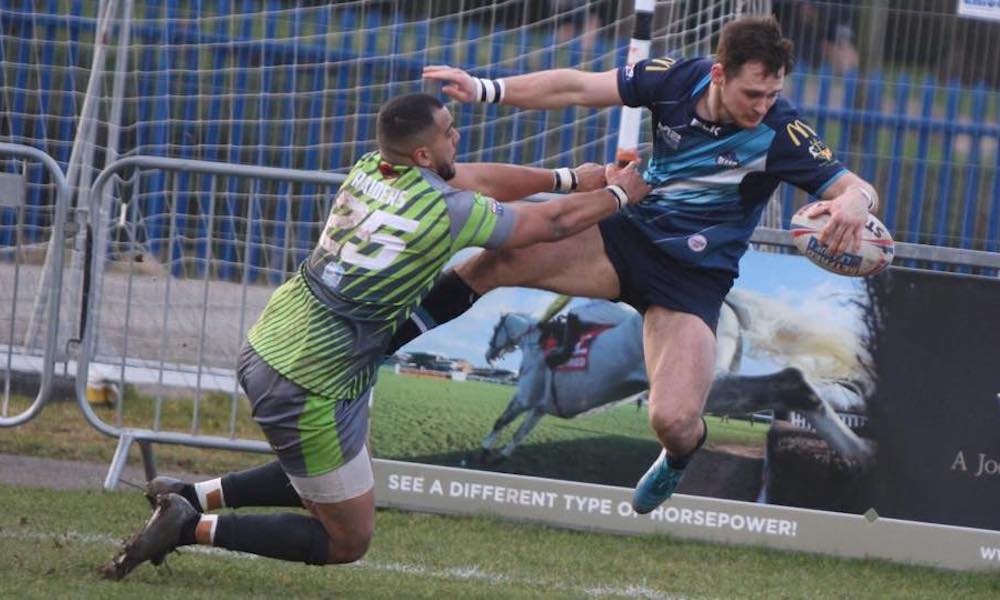 Coventry Bears are returning to Butts Park Arena for the 2020 season, which starts with a marquee pre-season clash against London Broncos on Friday, January 10th.
City centre rugby league has become a staple of summer weekends in Coventry, and in 2020 the Bears will be looking to build onwards and upwards as the area prepares to welcome the 2021 Rugby League World Cup.
There are changes on and off the pitch. The new artificial pitch at Butts Park will give the Bears the best surface in League One, with a host of new faces joining the squad. Meanwhile there is a new focus in the club, too, with Alan Robinson becoming Director of Rugby and Debbie Watson appointed as Chief Executive.
"The Bears have been a staple of city centre sport here in Coventry for many years and we're looking forward to seeing them back at Butts Park Arena," commented Coventry Rugby Managing Director Nick Johnston.
"It is a big first game for the Bears against London Broncos, especially under the lights, and it will be a tough test for the team in the build-up to the league campaign. We've built a positive relationship with Alan Robinson, Debbie Watson and the club as a whole and it will be good to have rugby league back in the city centre."
The Bears will host the Broncos at 7:30pm on Friday, January 10th, with gates opening at 5:30pm. For more information head to coventrybears.com
Butts Park Arena has been regaining its place as the multi-sport hub in Coventry's city centre, with Coventry Bears joining Coventry Rugby and Coventry United's men's and women's teams in calling the stadium home.
With American Football also having been played on the new artificial pitch, along with numerous schools and local clubs, there is no better place to play your sport! Email Liz Martin via emartin@coventryrugby.co.uk to find out more about available time slots and prices!