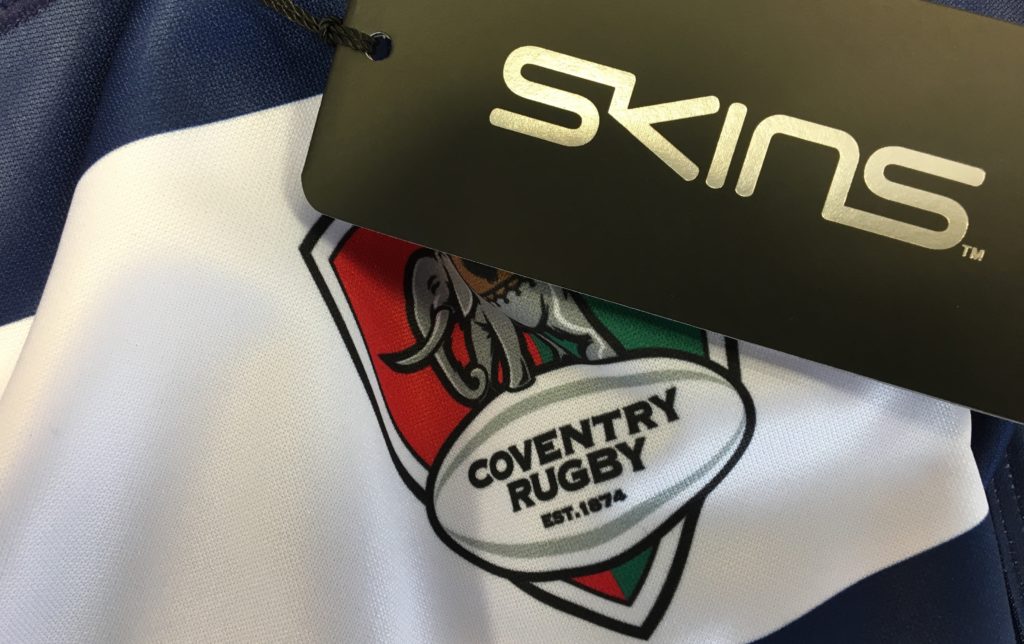 The brand new Coventry Rugby SKINS Teamwear shirt for 2019/20 will be officially launched on Friday, August 9th – and here is how you can get your hands on the club's new look!
Head to Butts Park Arena for 5pm for a special launch event – street food will be available from TacoBoz and other, and the bar will be open, too.
Meanwhile both the new home and away shirts in men's and junior sizes on sale in the Millerchip Room, along with a range of SKINS Teamwear leisurewear.
The whole squad will be there, too, for autographs and pictures, and we'll be having a special Q+A with players and coaches and catwalk at 6pm.
The players will be out and about in Coventry city centre from 4:15pm, and if you get your selfie with the Twitter hashtag #CovKit you could win a family ticket for the opening home game of the season against Bedford Blues on September 28th!
The event ends at 7pm.
TIMINGS
4:15pm Players out and about in Coventry city centre
5:00pm Butts Park Arena opens (kit on sale in Millerchip Room)
6:00pm (approx.) Players' Q+A and catwalk
7:00pm Event closes