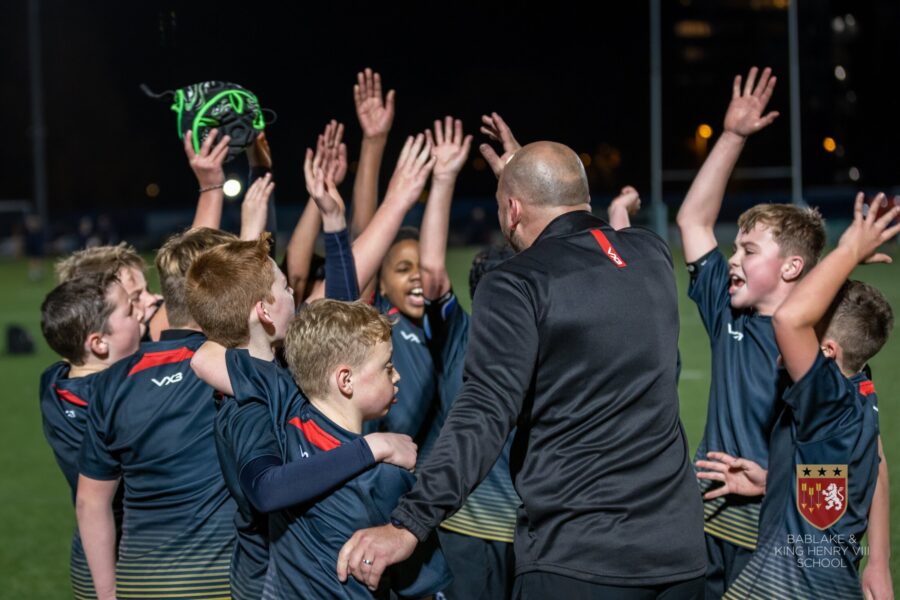 The first of Bablake and King Henry VIII School's rugby fixtures began under the Friday night lights of Butts Park Arena last week. Head of Boys PE Rob Burdett at BKHS described the 1st XV match against local rivals Solihull School as "thrilling" which took place in front of hundreds of partisan spectators. "In a tense match, Bablake and King Henry's triumphed 20-12 with a performance packed full of character and skill; finished with a stunning try by Charlie West to clinch the win" Burdett explained. "With BKHS U12 A and B teams entertaining Solihull and Stamford Schools prior to the 1st XV match, and themselves, putting in some stunning performances, the evening was a great success. Bablake and King Henry's are very much looking forward to our next Friday night at the Butts with our 1st XV taking on KES Stratford at 6:30 pm on Friday 10th December, preceded by our U13 A and B teams at 5 pm" Burdett concluded.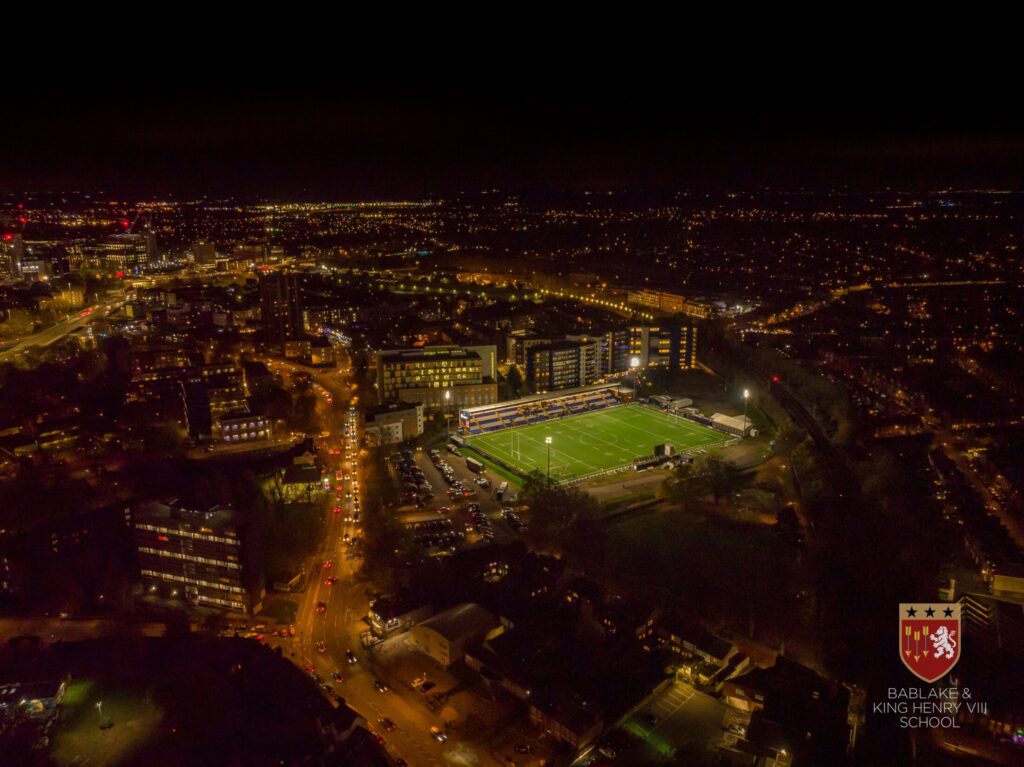 CEO Nick Johnston also thought the evening was a great success commenting "Coventry Rugby aim to make sports as enjoyable and accessible to as many members of our local community. Already having a close relationship with Bablake and King Henry's, we thought it was right to offer our facilities as part of our passion to develop young talent in our city. It was a great evening of sport, community and accomplishment and we look forward to hosting BKHS again in the near future".
The next fixture will take place on the 10th of December with BKHS 1st XV due to take on KES Stratford. Entry is FREE to anyone who wishes to attend. Please note, no outside food and drink is permitted to enter the arena. Bars will be open, with food available to purchase. If you wish to upgrade your evening, we will be offering Platinum Hospitality on the evening in our Platinum Askews Suite; located at the top of the XL Motor Stand which has its own private bar. Hospitality will begin at 5 pm and is only £10. You can book you book your hospitality here.
U13 A and B teams will play at 5 pm
1st XV vs Stratford will play at 6:30