TWO more members of Coventry Rugby's title-winning squad, prop forward Andy Brown and centre Alex Grove will be stepping aside at the end of the National League One season.
The pair have based their decisions to bow out on a high on increasing business and family commitments.
Brown, in his fifth full season at Butts Park, reached the personal landmark of 100 appearances for the Blue & Whites last month, while Scotland international Grove has played 16 games after joining Cov last summer.
Both have played key roles in helping secure the club's return to the Championship.
"Browny has been one of the stand-out props in the league for a few years, another recent Coventry centurion, and he has been in great form since his return from injury," said director of rugby, Rowland Winter.
"I hope he continues to play, and whoever is lucky enough to sign him will be getting a great player.
"Alex is a true professional and his impact at the club this season has been a vital part of our league-winning campaign. On the pitch he has been one of our most consistent players, and off the pitch he is a top lad and a great part of the team.
"We wish him well with his next adventure and congratulate him on a great playing career."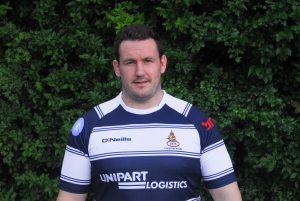 Said Brown, who is a cattle procurement manager for one of Europe's leading food processors and has two young children: "It was a very difficult decision and I was hoping to work everything in, but I'll be taking a new role in my work in the next 18 months and in the end I had to think about my career and family over my rugby.
"The club has been so good to me over the last few years and they've accommodated my work, but with the amount stepping up this season I do miss quite a bit of training.
"We've been able to work around it, but next year will be another step up and I didn't think it was fair on myself or the club that I wasn't going to be able to put all the work in and I'd always be behind.
"I've been at the club five years, we had an okay season for the first one and then gradually got better and better, and to finish off in a Cov shirt with a promotion and feel we've definitely achieved something is, personally, I think a great thing to bow out on.
"I feel I'm letting Coventry Rugby down if I'm not making all the sessions, and to be able to sign a contract you need to know that you'll be able to fulfil it. I can't commit, and that's the reason for my decision.
"I was hoping to be there in the Championship, but things have changed a little bit in terms of what's going to happen with my work development and progression within the business."
Capped by England Counties, Brown is looking to finish off the season in style and will not be severing all connections with the club.
"I wasn't happy with my performance last weekend (he was one of the players who was ill before the game) and had to come off because I wasn't feeling right, and I've told Rowland Winter I want the Cov shirt for the last two games and to go out with a bang.
"I'll keep on following Coventry, my passion is there, and I'll definitely be at some games and bringing some of my farmers along for some corporate days.
"It's the end on the pitch, but not the end for me around the club."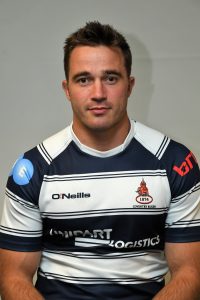 Grove, 30, is calling time on a senior career spanning some 13 years and 100-plus games for Worcester Warriors.
"Business and family are very much the reasons for stopping," he said. "Over the last couple of years, since I left Worcester, I've been getting my business interests outside rugby off the ground, that's gaining momentum, and last summer, from a family point of view, we had our first child (daughter Imogen), so there's lots going on.
"My main aim at Coventry was to play whatever role I could in helping them to win promotion, I've really enjoyed this season, and I think it's a good note to go out on.
"There's two games to go and I don't want to tempt fate, but my body is just about intact so it will be nice going out on my terms as well.
"It just seems right. I'm still enjoying my rugby, but I don't want to get to a point where I'm not and it's becoming a chore.
"Much like my school report would read, I'm sure I could have done better in my rugby career, but I enjoyed school and got a bit out of it, and I've very much enjoyed my rugby – I've been fortunate enough to get paid some money for something I enjoy and which I never viewed as a job."
Like Brown, Grove is determined to make sure that Cov sign off a memorable season with two strong home performances against Darlington Mowden Park this weekend and then Hull Ionians.
"We've been in a good place this season," he said. "Obviously, we lost at the weekend, but we've still achieved something special.
"We are a tight group. It's a more enjoyable environment if you're winning, but it's a chicken and egg situation – I'm sure being a close squad helps you win, and winning helps to form a close-knit squad.
"We've got our home record to protecti in the final two weeks, we've scored maximum points at home this season so that's something we want to keep, and we want to put right what we got wrong last week when we didn't give a great account of ourselves.
"I'm just grateful for having the opportunity at Coventry. I told Rowland that I wanted to be part of an ambitious team and, as a player, I think you always appreciate that chance regardless of what level that is.
"I'm sure Cov will do well next season, and I'll still be a supporter."