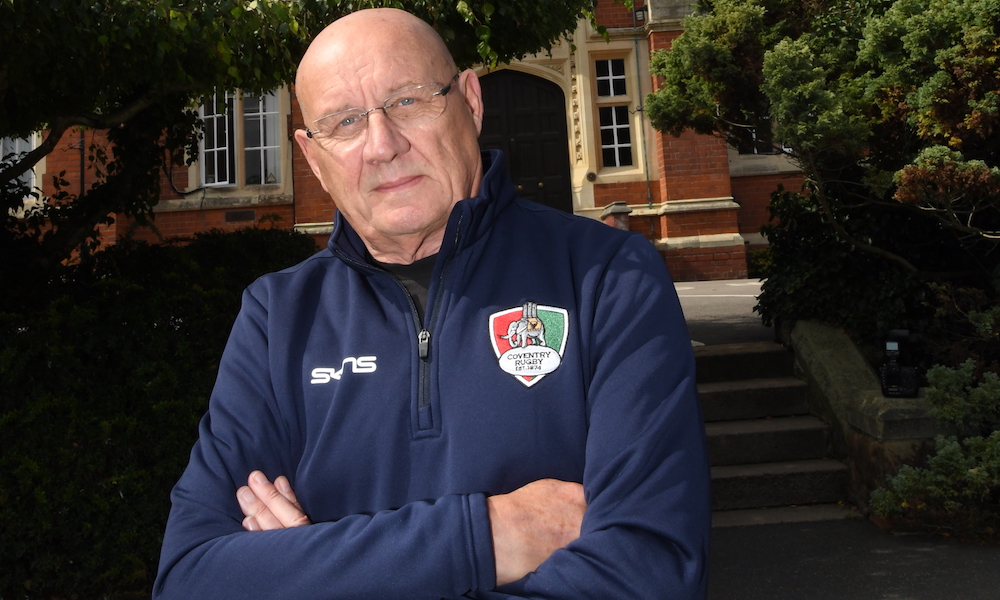 I wanted to give you an update on what has been going on behind the scenes at Coventry Rugby.
Over the last few days we have been seeing some significant announcements made by other Championship clubs, and Coventry Rugby is not immune to the same problems which are being felt across the league – the halving of our central funding from the RFU, the early end to the campaign due to the ongoing lockdown and the loss of four vital home matches and the income which comes with them, following the RFU's unilateral decision to finish the Championship season.
This has been compounded by other issues which relate specifically to us, such the loss of the important ancillary revenues which are generated by the home matches of our stakeholders such as Coventry Bears, Coventry United and Coventry University, and from our events and conferencing activities.
All in all our loss of revenue for this initial period is in the region of £750,000, a massive amount for a club which turns over just north of £2 million per year.
On top of this, income previously expected from close season events and other rugby games, such as a planned England Rugby Ladies international and a visit pre-season from Leinster Rugby are unlikely to happen now, so with lockdown and other restrictions expected to be extended further, we have to plan for continued hard times.
And then heap on this the frankly astonishing refusal of our insurers to honour the notifiable illness clauses in our business disruption policy, which was purchased specifically to compensate us for such unforeseen circumstances outside our control, and you have the perfect storm.
Consequently we have to make some tough decisions about the here and now and how we can safeguard our future for the medium and longer term with a plan focusing firstly on survival, then rapid revival, leading to a long-term future of sustained excellence.
Here I must emphasise that we always work with an eye to the future. We have come a long way over the last four or five years, and our principal aim is to continue our progress as a professional club, with players who train during the day, a strong coaching group and the best medical and conditioning provision we can provide.
This week has once again demonstrated the superb support we have, with more than £15,000 being donated to the club's crowdfunding campaign inside the first 24 hours, and I would like to thank everyone who has contributed to supporting the club and in doing so both helping us to support the local companies who supply us and in giving our NHS heroes a day at the rugby next season.
However we have to be realistic. With no support from the RFU and a pay-out from the insurers far from certain, belts are having to be tightened.
This inevitably means we will be operating with a smaller playing squad and with salary and job cuts across the entire operation, and while this is not ideal we know that with similar moves being made right across the Championship and which will result in a different competition next year, our ambitions to remain a professional club competing at the top end of the table next season will remain realistic, provided we make the right moves now.
Off the field we remain committed to our community work and the positive steps which have been made over the last 18 months or so will form the building blocks for the future.
There is plenty of work still to be done and it is going to be a long road for us, but we intend that this enforced short-term pain will put us into a positive place in the future.  We have the best bunch of supporters in the league, and with your continuing support in whatever form it takes, we will overcome.
We've been bowled over by the messages of support and understanding, including offers to write off liabilities or work to build proactive partnerships for the future, and we won't forget these gestures as we take our next steps forward.
In the meantime I wish all of you the best of health in this challenging time and I hope to see you all at Butts Park Arena as soon as it is safe to open our doors again.
Jon Sharp
Executive Chairman