John Butler looks ahead to Saturday's visit to Macclesfield.
FOLLOWING the three-week break at National League level, Coventry make the trip north to Cheshire this Saturday, to Priory Park and the Macclesfield club.
Founded back in 1877, Macclesfield have been at their current headquarters since 1980. Their original venue was, apparently, very close to where they are now, although over the years they have plated at several locations.
Many clubs will be envious of the available land they have, 27 acres in the Cheshire green belt which house four senior sides plus a large mini/junior and youth section.
From a senior playing point of view, Macclesfield have experienced something of an up and down existence over the past few years. Two of the last three seasons have been spent in National Two North, winning promotion back to National One at the end of last season as champions of National Two North at the first attempt after relegation.
Their squad remained reasonably stable after last season's promotion under head coach Giles Heagerty. A key member is captain and back row forward Ryan Parkinson, who has six tries to his name this season. A number of other members of the squad have also been with the club for a good while – Lewis Barker, Elliott Brierley and Tom Eaton amongst the backs, and in the forwards Sam Moss, Billy Robinson and Dave Marwick. Although not a first-team regular this season, prop forward Martin Kent is another name certainly well known to Coventry supporters, having made 20 appearances for Cov in season 2010/11.
Although currently bottom of the division, Macc should not in any way be under-estimated. Their record shows two wins, one draw and 13 defeats, both wins have been achieved at Priory Park over Fylde, back in September, and Darlington Mowden Park on November 5. Last time out before Christmas, Macclesfield lost 21-12 away at Fylde. The one draw was achieved away at Blaydon. Birmingham Moseley will, however, no doubt testify to the fact they only just won 17-15 at Priory Park thanks to a last-minute penalty try.
Coventry, with hopefully  a large away following to support them and h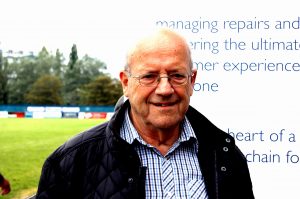 elp swell Macclesfield's  home match average of 377, travel in the knowledge they won September's match back at BPA by 61-14. Set against that, however, is the knowledge that Cov's previous visits to Priory Park have only brought one win from four. That win, in fact, came the last time the club was there in season 2014/15 by 21-13.
So, the challenge to keep improving the away record continues. With a three-match unbeaten run, including the fine win over Birmingham Moseley in front of that excellent-sized crowd at the BPA before Christmas, confidence should, hopefully, be high.
For those supporters not travelling on the Supporters Club coach, kick off time at Priory Park is 3.00pm.