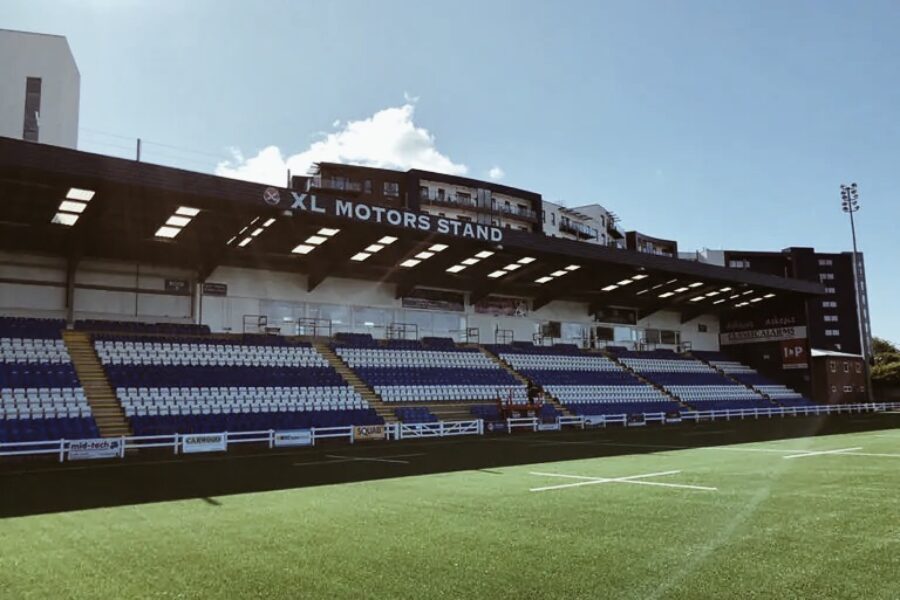 Coventry Rugby is thrilled to announce we will be hosting our annual End of Season Awards Dinner.
The event will take place on Thursday, April 27th at the Butts Park Arena, with doors opening at 6:30pm for a 7pm sit down.
Join us for a delicious 3-course meal and a complimentary drink on arrival.
The evening promises to be a highlight of the rugby calendar, and gives everyone chance to celebrate the achievements of the team with the players themselves. In addition to the awards ceremony, the evening will feature live music, ensuring a fantastic atmosphere and great night for all involved.
Tickets for the End of Season Awards Dinner are priced at £55 per person, or £50 for season members.
To book your tickets, or for any more information, please email: cmcgorman@coventryrugby.co.uk
We look forward to seeing you at the BPA on April 27th, for what promises to be an unforgettable evening of rugby, community and celebration.