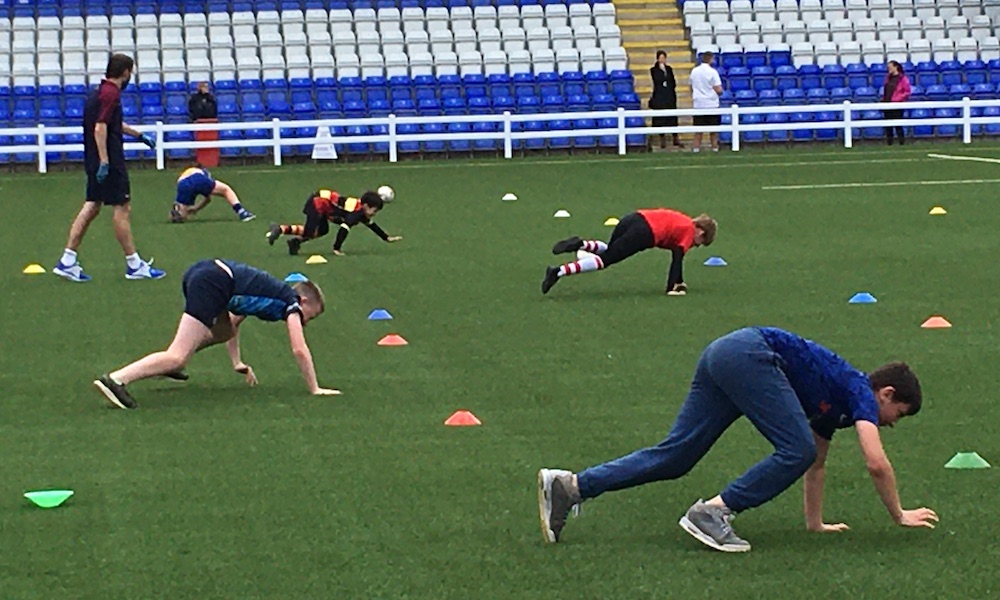 As we start to see the light at the end of the lockdown tunnel, we can start to look forward to getting back to our normal routines.
And just like any summer, it wouldn't be complete without sports and activities for children down at Butts Park Arena.
Our community team are excited to announce a series of RML Multi-Sport Activity Camps for boys and girls to help get out of the house and get active in a safe, welcoming environment.
Adhering to strict social distancing measures and with regular sanitation, our coaches will lead sessions in a range of sports including athletics, rugby, cricket, football, and much more!
Coventry Rugby is a community-focused club with a strong desire to help get all kids active, with Foundation Manager Hal Sparke commenting: "Lockdown has been such a difficult time for so many people and we're aware that there will no doubt be massive consequences on the physical and mental health of all as a result.
"These camps are all about getting our local youth out of the house, getting them active, getting them active, but all while still remaining cautious, alert, and safe."
The camps will kick off on Monday, July 6th, running for three days per week in their initial phase, but with capacity to expand beyond that if demand is there. Places will be limited to 30 per day as we adhere to social distancing measures.
Below is a summary of key information for the camps:
Dates (with further to be announced):
Monday 6th July – Wednesday 8th July (Week 1)
Monday 13th July – Wednesday 15th July (Week 2)
Monday 20th July – Wednesday 22nd July (Week 3)
Timings:
Activities every day will run from 10.00 – 15.00
Drop off from 09.30
Pick up from 15.00 – 15.30
Venue:
Butts Park Arena, Coventry, CV1 3GE
Ages:
6 – 15
Prices:
£20 p/day (individually booked)
£50 for all 3 days (Mon-Weds)
General Safety Measures:
6 x groups of 6 (5 children + 1 coach) = Maximum 30 children per day on first come, first served
All groups kept in separate zones of stadium and pitch at all times
Staggered toilet breaks to ensure distancing between groups
Hand sanitising at all stops and breaks
Temperature checks on arrival
No sharing of equipment
All equipment sanitised after each usage
Regular drinks breaks for hydration in high temperatures
Please note that lunch is not provided; each child will have to bring their own
To book your child onto the camps and get them active once more, follow the link here:
For one-day bookings and any additional information on the camps themselves, feel free to contact us at: community@coventryrugby.co.uk