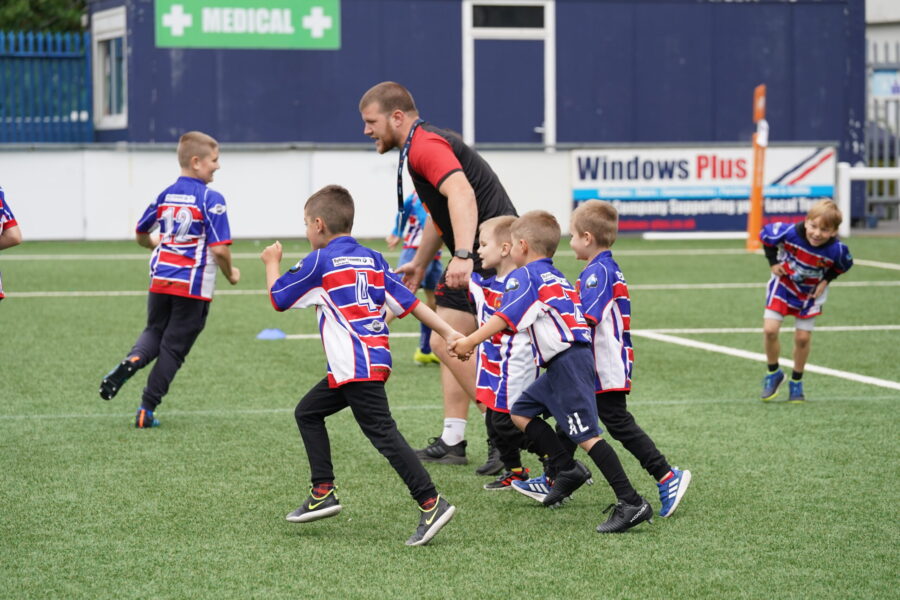 Looking to get your kids active this October half-term? Get involved with our October camps!
We're offering two Rugby Camps and a Multi-Sports Camp over three days.
Dates:
27th October 2021 – Rugby Camp held at Bedworth RFC
28th October 2021 – Multi-Sports Camp held at Butts Park Arena
29th October 2021 – Rugby Camp at Earlson RFC
Times
All camps run from 9:30 am to 3:30 pm
Ages
Ages 6-14 years old are welcome to join these camps and will be split into age groups.
What are the differences between the camps?
The Rugby Camp will cover all of the core skills needed in all forms of rugby, including ball skills, game awareness, safety, managing contact situations (if applicable, age-dependent) and more – £25.
The Multi-Sports Camp will include engagement in activities from different sports including football, basketball and cricket – £25.
Please note that lunch is not provided. All participants must bring the following – plenty of water/drink, hand sanitiser, towel, boots, trainers, waterproofs.
Book Now
Book your child place now click here